Air-Flow S1 Unit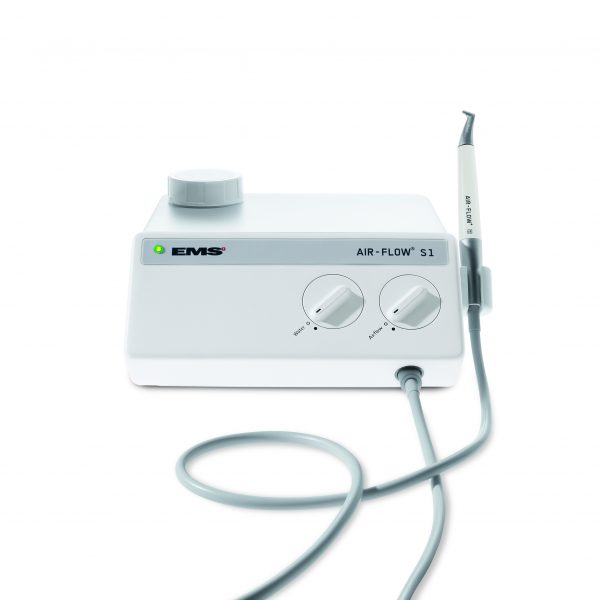 Air-Flow is a highly efficient polishing unit utilising a specially formulated powder, mixed with air and water, to quickly remove extrinsic staining. Its ergonomic handpiece design allows excellent access to hard to reach interproximal areas. The Air-Flow unit automatically purges and cleans itself each time it is switched off. The built-in filters combined with the ?free-flow? technology add to its improved performance.
Two devices in one, the Air-Flow S2 combines the efficient polishing of the S1 with the Piezon ultrasonic scaling capabilities synonomous with EMS. The ultimate hygiene machine.
Contents:
1 – Air-Flow handpiece
1 – cleaning instrument
1 – spare 'o' rings
1 – Steribox
1 – Air-Flow powder
Automatically purges and cleans each time the machine is switched off.
Unit regulates water temperature reducing sensitivity.
Handpiece is removable and sterilisable.
Surface is smooth and easy to clean, has neither corners nor edges.Integrated regualtor for water and air, from 0 to 350 visualised intensity.
Dimensions 25x26x12 cms. Weight 3.5kg.
Downloads