Airflow Powder Classic Comfort TuttiFrutti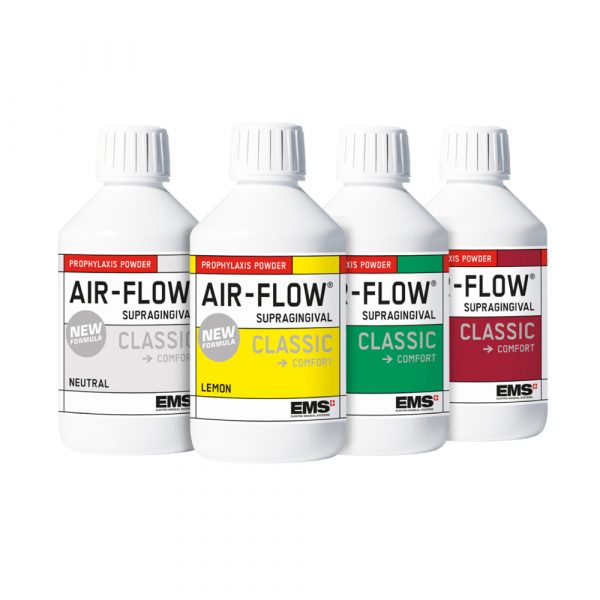 Product Details
Contents:
2 x Lemon
1 x Mint
1 x Cherry
The Airflow Powder Classic Comfort TuttiFrutti is much more than just a mechanical cleaning powder.Gentle and selective for professional dental cleaning and the removal of plaque, this powder delivers physiological efficacy.
Sodium bicarbonate is the magic word – and the gold standard for prophylaxis. Its alkaline effect of Airflow Powder CLASSIC protects against tooth decay – while the osmotic effect supports the treatment of inflamed gingiva.
The granule-metric size has been reduced by almost 40% for maximum patient comfort, going from 65 µm to 40 µm.
EMS powders are much less abrasive than traditional mechanical debribement techniques such as rubber cups and handscaling.
EMS devices have been designed and tested for exclusive use with EMS prophylaxis powder
– Supragingival Biofilm management
– Heavy pigmentation and stain removal from heavy smoking, high coffee intake and red wine
– Pre-calculus (partially mineralised deposits) and young-calculus removal
Buy now from Henry Schein