Airflow Powder Perio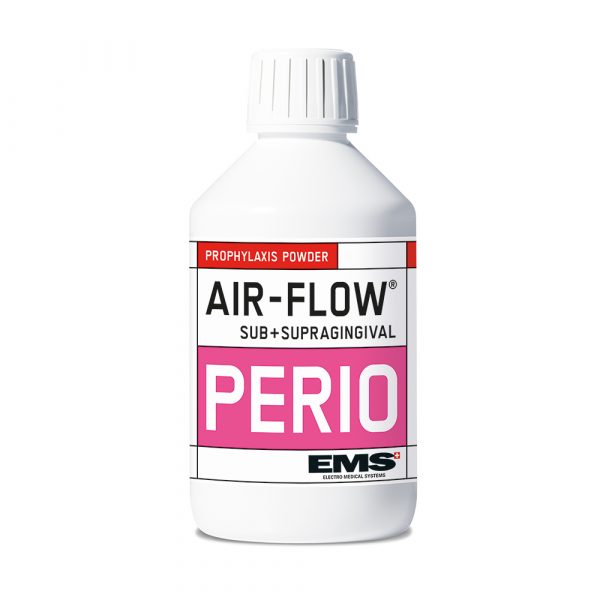 Product Details
Contents:
4 x Airflow Powder Perio 120g 4pk
Thanks to its low specific-gravity and fine grain size of 25 microns, the Airflow Powder Perio is delicate and respectful of soft-tissue, gingiva, palatal areas and natural tooth surfaces.
As a result, the Original AIR-FLOW Method is effective from the gingival crest to the deepest periodontal pockets. In other words, it also acts where, under the cover of biofilm, billions of bacteria proliferate in subgingival areas to perform their destructive work.
EMS powders are much less abrasive than traditional mechanical debribement techniques such as rubber cups and handscaling.
EMS devices have been designed and tested for exclusive use with EMS prophylaxis powder
– Glycine based molecule – delicate on soft-tissue and tooth surfaces
– 120 g bottle
– Relatively small particle size of ~ 25 microns
– Low specific gravity
– Pleasantly sweet taste – ideal for children and hypersensitive patients
Buy now from Henry Schein