Airflow Powder Soft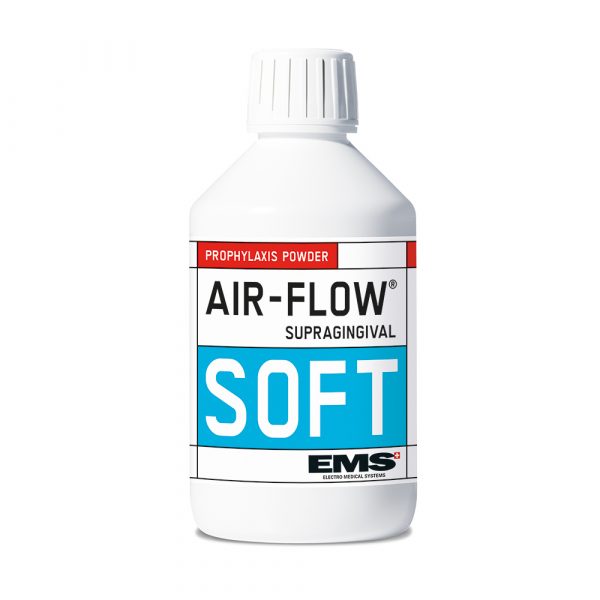 Product Details
Contents:
4 x Airflow Powder Soft 200g
The Airflow Powder Soft is glycine-based and has the right consistency for particularly gentle applications and is the ideal powder for patients who suffer from sensitive teeth.
Being a glycine based molecule, the AirFlow Powder Soft has a pleasantly sweet taste, removing biofilm and tooth deposits whilst preserving soft and hard tissues. It's perfect for children, recall and hypersensitive patients during supragingival prophylaxis treatment.
Airflow Powder Soft does not wear down the tooth structure. Instead, it polishes dental surfaces and removes only what must be removed: dental plaque.
The Airflow Powder Soft is soft compound and is recommended for patients with sensitive gums.
EMS powders are much less abrasive than traditional mechanical debribement techniques such as rubber cups and handscaling.
EMS devices have been designed and tested for exclusive use with EMS prophylaxis powder
– Gentle AirFlow treatment for supragingival use
– Glycine based molecule
– For prophylaxis, recall, hypersensitive and orthodontic patients
– Pleasantly sweet taste
– Grain size ~ 65 µm
Buy now from Henry Schein