Contours Kit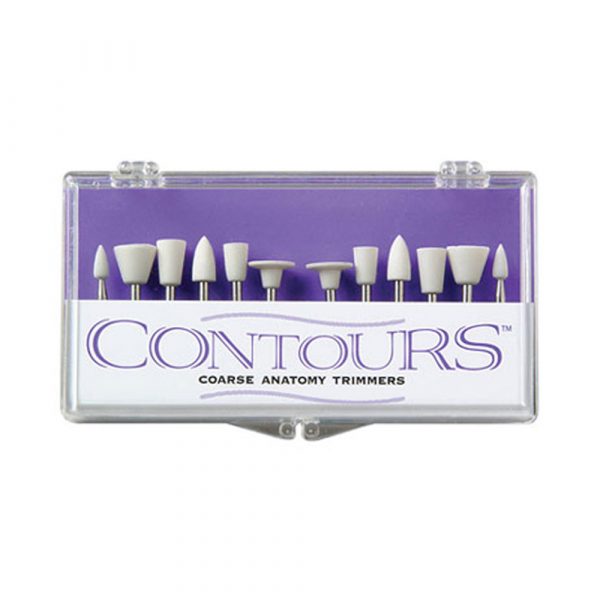 Product Details
Contents:
12 x trimmers – 2 of each shape
Contours Coarse Anatomy Trimmers are designed to create secondary anatomy on your microfill or hybrid composite restorations.
After you've carved in the gross anatomy with carbide or diamond burs, use Contours for refining the gross anatomy and creating secondary grooves, mamelons, and characterization into the restoration. Conventional polishers are inefficient and prone to premature wear. Contours are unique in that they trim composite quickly, without significant degradation. As well, Contours are autoclavable and can be used again and again.
View the full range of Clinicians Choice Products
View the full range of Clinicians Choice Products
– 90 micron aluminum oxide coarse anatomy trimmers
– Trim composite quickly, without significant degradation
– Autoclavable
– Available in 6 shapes perfectly suited for every anterior or posterior restoration