EOS HP Lite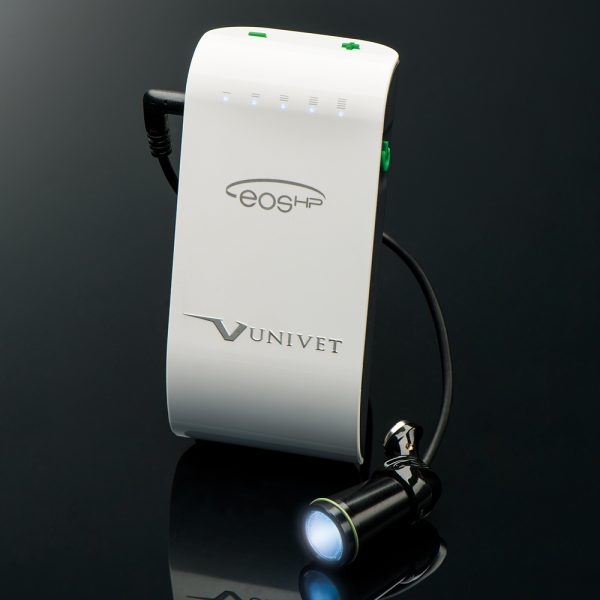 Product Details

A High Performance Headlight with intensity and ultra definition
Contents:
1 x Battery Pack
1 x Headlamp
1 x Battery charger
1 x Universal clip-on
1 x Belt clip
1 x UV filter
1 x Screwdriver
1 x Spiral wrapping band
1 x User note
1 x Kit for power outlet
The EOS HP Lite is compact, powerful and has a unique design. Simple and convenient to use, the EOS HP Lite system ensures performance throughout the work day, so you can perform your activities in optimal conditions.
Equipped with a light spot and a connection compatible with all Univet models, the EOS HP Lite offers optimum colour rendering for a perfectly natural vision. The EOS HP Lite provides ultra definition and intensity.
To learn more visit Dental Loupes
– Color temperature: 5700 K
– Luminous Intensity: 45000 lux
– Headlight weight: 28 g
– Compact and powerful device with top level design
– 8 hours of use at full intensity
– High color temperature for true color rendition
– Ultralight LED spot (only 11 g)
– Compatible with the full range of Univet loupes
Buy now from Henry Schein