PS Instrument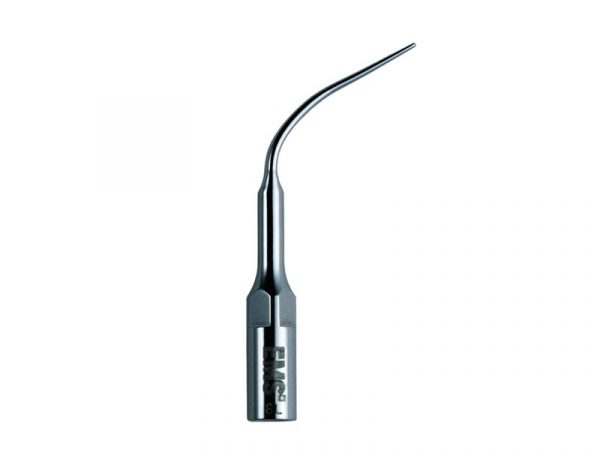 Product Details
FOR 95% OF ALL CASES
Fast and minimally-invasive, the PS instrument is ideal for calculus removal in deep periodontal pockets in all quadrants. The intelligent combination of the NO PAIN technology with the PS instrument represents the key factor for a minimally invasive, pain-free treatment.
The Perio Slim (PS) tip is made from medical-grade stainless steel metal and provides an absolutely linear oscillation with unequalled precision.
The PS instrument comes with a torque wrench and instrument holder, decreasing the risk of contamination and instrument loss. What's more, the PS instrument provides a bactericidal action on biofilm colonies thanks to its cavitation and acoustic streaming effect.
With a shape and length patterned after a 15mm perio probe, the PS instrument has excellent interproximal and subgingival access (CRA June 1998). Indications include deep pocket delivery of antimicrobial therapy as well as access to distal-mesial pocket surfaces.
View the full range of EMS Products
– High-quality surgical-grade stainless steel
– Intricate manufacturing process with up to 31 production steps
– Jewel-grade polishing
– Absolutely linear oscillations for unequalled precision and predictable treatment outcome
– Bactericidal action through cavitation and acoustic streaming
– Gentle treatment for maximum conservation of tooth substance
– Unique combination of torque wrench and instrument holder, significantly reducing the risk of instrument loss and contamination
Buy now from Henry Schein