Labline: An Optident Company
Established 33 years ago, Labline manufactures high quality custom bleaching trays from the laboratory in Ripon, North Yorkshire .
With competitive bundle prices and a reliable 4 day turn around, Labline are the sole provider of bleaching trays for Optident.
High Quality Custom Whitening Trays
Labline are the only officially trained provider of custom bleaching trays using the Ultradent methodology and ensure that all materials and tools used in the manufacture of of the trays are Ultradent products.
Handmade in the UK, the custom bleaching trays are delivered in an easy to store case with patients blocked out models also returned as part of the service.
If models are kept and returned in a suitable condition, re-makes of the custom bleaching trays can be made in the event of the trays being lost or damaged by the patient.
Labline also now accept digital impressions from any different type of digital scanner your practice uses. Bleaching trays are vacuum formed on top of 3D printed models then finished by hand to the same high quality.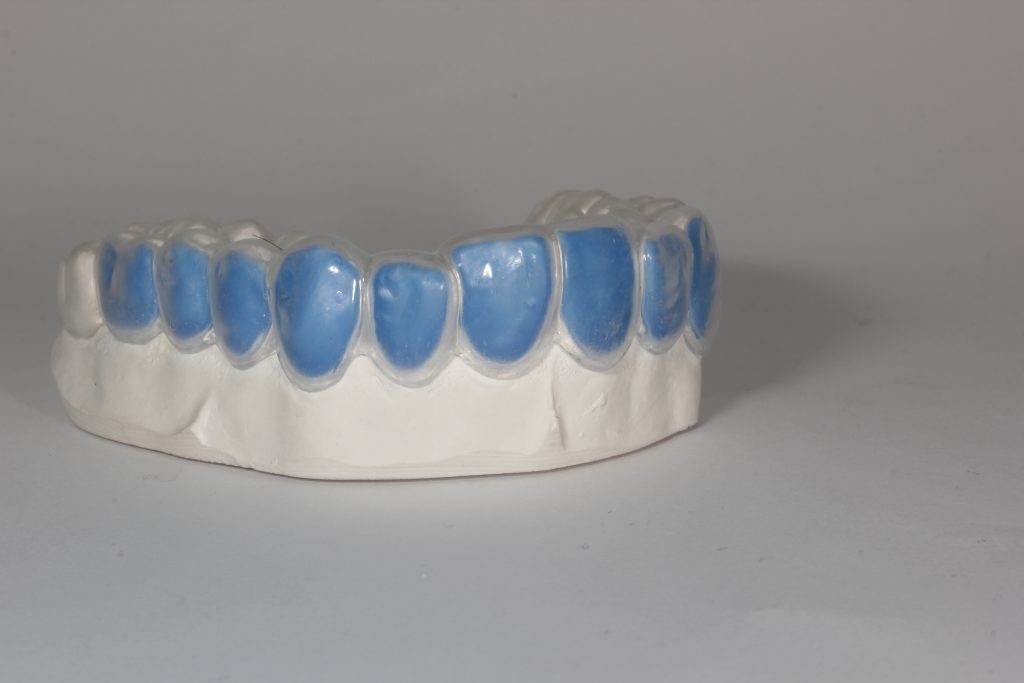 The Perfect Solution with White Dental Beauty
The majority of tooth whitening gels are most effective when the patient has a custom bleaching tray for even spread of gel throughout all the teeth.
Custom bleaching trays also allow patients to apply the gel at home and with proper instruction from dentists, can provide amazing results with minimal sensitivity, especially paired with White Dental Beauty tooth whitening gels.
White Dental Beauty tooth whitening gels are powered by NOVON patented technology which provides long lasting whitening effect within a shorter time frame.
You can view the entire White Dental Beauty tooth whitening range to learn more about how White Dental Beauty can create amazing results and is used by the StyleItaliano community.
White Dental Beauty recommend customer bleaching trays for all patients and Optident offer an exclusive deal for White Dental Beauty tooth whitening kits and a custom bleaching tray; call 01943 605050 for more information and pricing.
Get In Touch
You can contact Labline, an Optident company on the details below
Tel: 01765 603000
Email: info@ambridgeceramics.com
Follow us on:
If you would like to order the White Dental Beauty tooth whitening gel and custom whitening tray bundle deal from Optident, please call 01943 605050 or contact us.