One Shop Same Great Service
Browse your favourite Optident exclusives and Henry Schein essentials in just one place.
Our friendly Optident team are always only a phone call away on +44 (0) 1943 60 50 50.
We are proud to offer a wide variety of solutions that help dental professionals across the UK practice better dentistry every day. These include Reveal clear aligners, White Dental Beauty Dental professional teeth whitening and CompoSite, must have endodontic files from Edge Endo, a range of restorative solutions and more!
Don't forget, now that we have joined teams, the Henry Schein Rewards loyalty programme is available to you. Join Rewards today and automatically earn points for all you spend with Optident (as well as Henry Schein).
At Optident we are also committed to dental education, having been an industry leader for over 30 years. We offer a range of courses to suit your needs whether at our training facilities at our Ilkley HQ, elsewhere in the UK, overseas, online or in practice. Expand your dental skills today and browse our latest courses today.
Dental Education
Join the Optident Elite and rediscover your passion for dentistry! At Optident, we are proud to create unforgettable experiences through our commitment to dental education. Our wide-ranging dental courses are designed to cater to every interest; covering subjects such as, Confident Smile Makeovers, Reveal Clear Aligners, Endodontics, Restorative Dentistry and also our online offering.
Whether you choose to learn in the UK or overseas, are a looking for an introductory course or a masterclass; our varied dental courses promise to deliver enjoyable and unforgettable learning experiences. Along with our spirited and knowledgeable team, you can expect to absorb valuable techniques from world leading clinicians, leaving with skills and memories to last a lifetime.
Dental Courses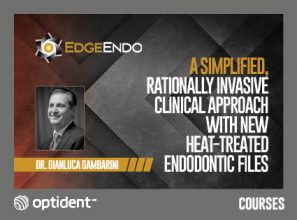 Join Dr. Gianluca Gambarini, internationally renowned lecturer, professor of endodontics, and practicing endodontist, for a review of strategies to understand and plan anatomically complex cases, using a rationally invasive approach in this online webinar, available to watch on demand.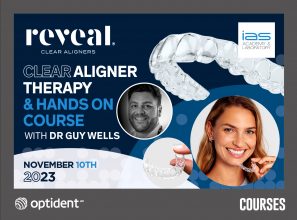 Join Dr Guy Wells & IAS Academy to empower dentists to confidently treat their patients with the best and most ethical treatments.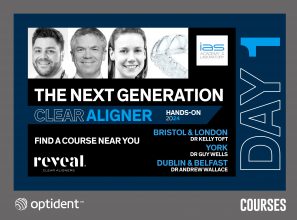 Join Dr. Guy Wells & IAS Academy to empower dentists to confidently treat their patients with the best and most ethical treatments.
Blogs
What is a Confident Smile Makeover?
Francesca Robson explains how Reveal clear aligners have become a popular choice with patients and given a boost to practice revenue.