BACK TO WORK WITH OPTIDENT ESSENTIALS
As you prepare to go back to practice following guidelines and protocols, Optident have been working on helpful solutions to aid the supply of return to work essentials.
IsoLite & IsoVac report a 90% reduction in aerosols & moisture created during dental procedures.  It is highly recommended by many KOLs used in conjunction with PPE to help further protect dental team & patients.
Universal visors and safety eye wear, made with the highest quality materials & robust testing for medical requirements, with solutions for the whole dental team.
Haller Clamp is a multifunctional clamp for ergonomic and effective dental care. It enables clear access to difficult posterior cases, whilst in conjunction with rubber dam, helps eliminate moisture and contamination.
To undertake perio treatments safely, non-aerosol producing procedures, where possible are recommended. The sharpen free Double Gracey hand instruments from American Eagle are a perfect to access the whole mouth in just two instruments.  Deppeler titanium implant scaling & maintenance instruments are hand made from a softer titanium to effectively clean and preserve the implant surface.
Optident rubber dam is powder free, hypoallergenic and high tear resistant, in times like these we need a rubber dam that you can rely on.  This comes highly recommended by our endodontic KOLs.
Optident is committed to sharing any relevant and helpful updates to customers during this difficult time and beyond.
We have a core team still operating and here to support you, please use our online chat service to speak to us live or:
Book a LIVE VIDEO CALL with one of our team – sales@optident.co.uk
UK Optident Customers – 01943 605050 – sales@optident.co.uk
Optident Accounts Queries – 01634 877454 – accounts@optident.co.uk
Delivery of products to UK addresses are currently unaffected, however due to supply from some countries affected by the virus and the demand, there may be slight delays on some products. Thank you for your understanding and patience, we will keep you updated as best as we can.
We will resume Optident hands on courses as soon as the restrictions have been lifted, until them we will share any online courses and webinars that we think will be relevant & useful.
We'll meet again!
Who We Are
Optident have been known in the dental industry for providing high quality, innovative and clinically supported dental products since 1987. With over 30 years' experience, we are proud to be a leading dental supplier; working closely with some of the most established manufacturers and key opinion leaders in the world.
Our aim is to offer our customers with much more than a product. We believe in offering solutions, adding value, and delivering great insight into the world of dentistry. Whether you're looking for hints and tips, videos or articles; our product pages are all designed with you in mind.
Optident believe in providing high quality dental products in the UK and offer a wide range of tooth whitening, dental composite, dental loupes, dental equipment, dental education and much more…
With our team of dental product experts, you can count on us to support you with all your dental supply orders and enquires. Our friendly team can be easily reached on the phone or through live chat, or alternatively we can contact you; simply fill out a quick enquiry form.
"
I recommend this course. I came away with a view of composites much expanded,
"
(Full testimonial)
Dental Education
Join the Optident Elite and rediscover your passion for dentistry! At Optident, we are proud to create unforgettable experiences through our commitment to dental education. Our wide-ranging dental courses are designed to cater to every interest; covering subjects such as Laser Dentistry, Hygiene & Therapy, Photography, Restorative Dentistry and much more!
Whether you choose to learn in the UK or overseas, are a looking for an introductory course or a masterclass; our varied dental courses promise to deliver enjoyable and unforgettable learning experiences. Along with our spirited and knowledgeable team, you can expect to absorb valuable techniques from world leading clinicians, leaving with skills and memories to last a lifetime.
Dental Courses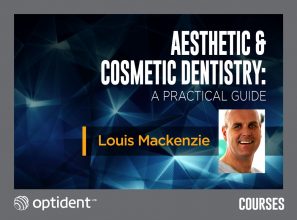 Join Louis Mackenzie for a comprehensive, hands-on course in Bristol which provides practical training using the latest materials, equipment and clinical techniques for predictable, minimally invasive, aesthetic and cosmetic restorative dentistry. CPD: 7 Hours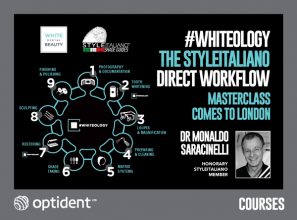 Join Monaldo Saracinelli for this one-day course in London on April the 24th which incorporates both theory and hands-on learning elements; designed to allow you to optimise your patient strategies for success in one single session. CPD: 7 Hours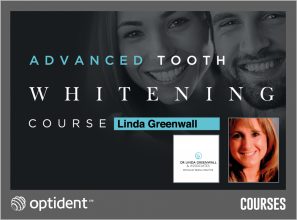 Join Dr Linda Greenwall and learn the skills, knowledge and confidence to undertake all aspects of advanced tooth whitening in this hands-on and theoretical course. Taking place from the 5th & 6th November 2020 in London, this two-day course is accredited by the British Dental Bleaching Society. CPD: 12 Hours
Blogs
A quick chat with Michaela O'Neill reveals a hygienist with a passion for her clinical role, Italian family lunches and a love for laughter.