The Optident team is becoming one with Henry Schein Dental!
Due to Covid related absence carriers are experiencing delays throughout their networks – please be aware some areas are not able to offer a Next Day delivery service currently.
Optident have been known in the dental industry for providing high quality, innovative and clinically supported dental products since 1987. We are proud to be a leading dental supplier; working closely with some of the most established manufacturers and key opinion leaders in the world. We are excited to bring this experience and expertise to combine forces with Henry Schein Dental, making everything easier for you!
Along with the same great service, this comes with a whole host of extra benefits including:
+ Access to a much wider product range
+ Rewards points
+ Exclusive deals and prize competitions
+ More vendor days and money saving deals from our leading suppliers
+ One invoice and statement instead of two, saving paperwork processing for your accountant and one bill to pay.
There are no significant changes for you, only extra benefits. You can still call Optident and place your orders like you would normally do.  All orders will be placed on a Henry Schein account. If you don't have a Henry Schein account, we can open this for you very easily and quickly.
With our team of dental product experts, you can count on us to support you with all your dental supply orders and enquires. Our friendly team can be easily reached on the phone or through live chat, or alternatively we can contact you; simply fill out a quick enquiry form.
Book a LIVE VIDEO CALL with one of our team – sales@optident.co.uk
UK Optident Customers – 01943 605050 – sales@optident.co.uk
Optident Accounts Queries – 01634 877454 – accounts@optident.co.uk
We will resume Optident hands on courses as soon as the restrictions have been lifted, until then we will share any online courses and webinars that we think will be relevant & useful.
For more information about the registration, contact us here, call us at 01943 60 50 50 or register your account directly at henryschein.co.uk
"
Excellent day of inspirational talks, delivering great tips and protocols that can be used in everyday dentistry. Real dentistry, real time. Fantastic to meet all these inspirational speakers that we only admire through social media sometimes.
"
(Full testimonial)
Dental Education
When we can get back to the new normal …
Join the Optident Elite and rediscover your passion for dentistry! At Optident, we are proud to create unforgettable experiences through our commitment to dental education. Our wide-ranging dental courses are designed to cater to every interest; covering subjects such as, Hygiene & Therapy, Photography, Restorative Dentistry and also our new online offering.
Whether you choose to learn in the UK or overseas, are a looking for an introductory course or a masterclass; our varied dental courses promise to deliver enjoyable and unforgettable learning experiences. Along with our spirited and knowledgeable team, you can expect to absorb valuable techniques from world leading clinicians, leaving with skills and memories to last a lifetime.
Dental Courses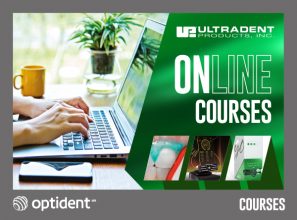 Join Dr Sigal Jacobson For This Free Virtual Course and learn to create beautiful and durable composite restorations in the aesthetic zone with the Uveneer system.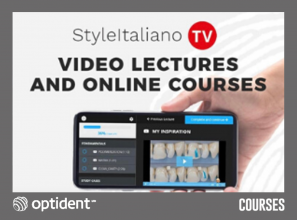 In times of social distancing, many have asked for online courses and StyleItaliano are working on a full program that can deliver this. They are pleased to connect you with these lectures from the Madrid Congress and some videos introducing the Style Italiano philosophy.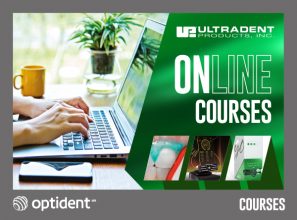 In this presentation, Dr. Rafael Beolchi will discuss the basics of light curing: power, irradiance, collimation, and wavelength. He will also examine how much time one should cure and the importance of the size of a curing light.
Blogs
Francesca Robson explains how Reveal clear aligners have become a popular choice with patients and given a boost to practice revenue.
Lucida Composite Gloss System, has been created by DiaShine and powered by Style Italiano to form the ultimate final gloss with enviable results.