Who We Are
Optident have been known in the dental industry for providing high quality, innovative and clinically supported dental products since 1987. With over 30 years' experience, we are proud to be a leading dental supplier; working closely with some of the most established manufacturers and key opinion leaders in the world.
Our aim is to offer our customers with much more than a product. We believe in offering solutions, adding value, and delivering great insight into the world of dentistry. Whether you're looking for hints and tips, videos or articles; our product pages are all designed with you in mind.
Optident believe in providing high quality dental products in the UK and offer a wide range of tooth whitening, dental composite, dental loupes, dental equipment, dental lasers, dental education and much more…
With our team of dental product experts, you can count on us to support you with all your dental supply orders and enquires. Our friendly team can be easily reached on the phone or through live chat, or alternatively we can contact you; simply fill out a quick enquiry form.
"
This course is a must for anyone looking to achieve invisible anterior composite restorations. Highly recommended...
"
(Full testimonial)
Dental Education
Join the Optident Elite and rediscover your passion for dentistry! At Optident, we are proud to create unforgettable experiences through our commitment to dental education. Our wide-ranging dental courses are designed to cater to every interest; covering subjects such as Laser Dentistry, Hygiene & Therapy, Photography, Restorative Dentistry and much more!
Whether you choose to learn in the UK or overseas, are a looking for an introductory course or a masterclass; our varied dental courses promise to deliver enjoyable and unforgettable learning experiences. Along with our spirited and knowledgeable team, you can expect to absorb valuable techniques from world leading clinicians, leaving with skills and memories to last a lifetime.
Dental Courses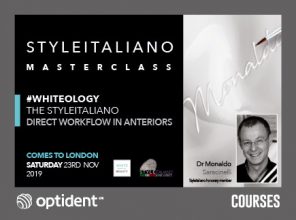 Join Monaldo Saracinelli for this one-day course in London which incorporates both theory and hands-on learning elements; designed to allow you to optimise your patient strategies for success in one single session. CPD: 7 Hours CPD: FULLY BOOKED!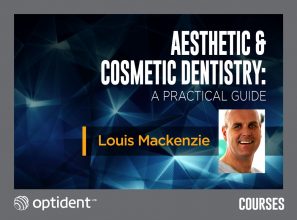 Join Louis Mackenzie for a comprehensive, hands-on course in Ilkley which provides practical training using the latest materials, equipment and clinical techniques for predictable, minimally invasive, aesthetic and cosmetic restorative dentistry. CPD: 7 Hours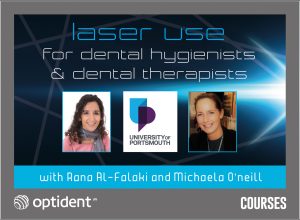 Leading expert in lasers and Periodontal specialist, Rana Al-Falaki and Michaela O'Neill have specially designed a fully comprehensive, three module course at Portsmouth University – 31st January, 1st February, 19th June 2020. In just 3 modules, you can expect to go from beginner to competent laser user! CPD: 18 Hours
Blogs
Hygienist Kate Barker presents a case study demonstrating the use of an Epic X diode laser as an adjunct to non-surgical periodontal therapy (NSPT)
Optident and Ultradent donate supplies to international charity Dentaid, helping hundreds of children in Morocco, Cambodia, Kenya and Malawi.
We caught up with Tim Butterfield during the launch of White Dental Beauty CompoSite – a professional system designed to restore healthy smiles in every day practice.