"
. In our practice we routinely use Airflow before we do any whitening. And many patients specifically book in for it before a big occasion.
"
(Full testimonial)
Dental Courses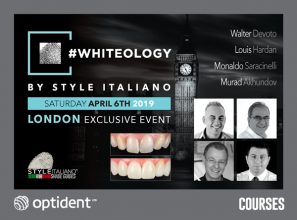 Join StyleItaliano leaders Prof Louis Hardan, Dr Walter Devoto, Dr Monaldo Saracinelli and Dr Murad Akhundov in London for this exclusive educational launch meeting taking place on 6th April, 2019. Learn more about #Whiteology and leave with simple techniques you can put into practice immediately. CPD: 7 Hours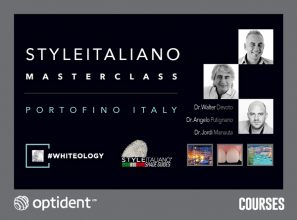 Learn from three masters of restorative dentistry on the exclusive shores of Santa Margherita, Italy. Covering everything from anatomy and aesthetics to photography and patient communication; this intimate masterclass is limited to just 15 people over 2 days CPD: 14 Hours Date: September TBC
This is a unique chance to see the developer of the Enamel Plus HFO / HRi composite system and one of the leading restorative dentists in the beautiful Ligurian Riviera, Italy. Taking place from 19th September 2019 – 22nd September 2019, this masterclass has been a much loved Optident event for over 15 years. CPD: 14 Hours
Blogs
Learn more about Bioclear; the innovative composite wrapping technique, perfect for treating black triangles.
Heard about White Dental Beauty Teeth Whitening and want to know more? You're in the right place! Here we break down the problem and the solution in more detail.
Think of a diode laser as the Swiss Army knife of dentistry. There are many procedures that can be completed with a diode laser. Owning one brings an incredible amount of utility to a clinician. Most practices purchase a diode laser primarily for troughing but end up finding more and more reasons to use it. Essentially, any soft-tissue work that needs to be done can be completed with a diode laser because it makes the work so simple! You only need to grab the laser, attach a new tip, and get to work. The utility in owning a diode laser is the number one reason dental practices should own at least one!