Who We Are
Optident have been known in the dental industry for providing high quality, innovative and clinically supported dental products since 1987. With over 30 years' experience, we are proud to be a leading dental supplier; working closely with some of the most established manufacturers and key opinion leaders in the world.
Our aim is to offer our customers with much more than a product. We believe in offering solutions, adding value, and delivering great insight into the world of dentistry. Whether you're looking for hints and tips, videos or articles; our product pages are all designed with you in mind.
Optident believe in providing high quality dental products in the UK and offer a wide range of tooth whitening, dental composite, dental loupes, dental equipment, dental education and much more…
With our team of dental product experts, you can count on us to support you with all your dental supply orders and enquires. Our friendly team can be easily reached on the phone or through live chat, or alternatively we can contact you; simply fill out a quick enquiry form.
"
Absolutely excellent course which covered the objectives very well. Louis and all the other assistants were very helpful and gave me so much practical advice I can readily apply to my daily practice.
"
(Full testimonial)
Dental Education
Join the Optident Elite and rediscover your passion for dentistry! At Optident, we are proud to create unforgettable experiences through our commitment to dental education. Our wide-ranging dental courses are designed to cater to every interest; covering subjects such as Laser Dentistry, Hygiene & Therapy, Photography, Restorative Dentistry and much more!
Whether you choose to learn in the UK or overseas, are a looking for an introductory course or a masterclass; our varied dental courses promise to deliver enjoyable and unforgettable learning experiences. Along with our spirited and knowledgeable team, you can expect to absorb valuable techniques from world leading clinicians, leaving with skills and memories to last a lifetime.
Dental Courses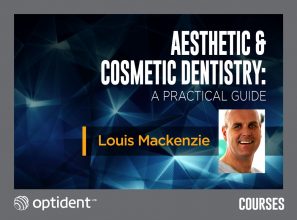 Join Louis Mackenzie for a comprehensive, hands-on course in Bristol which provides practical training using the latest materials, equipment and clinical techniques for predictable, minimally invasive, aesthetic and cosmetic restorative dentistry. CPD: 7 Hours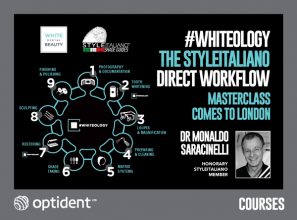 Join Monaldo Saracinelli for this one-day course in London on April the 24th which incorporates both theory and hands-on learning elements; designed to allow you to optimise your patient strategies for success in one single session. CPD: 7 Hours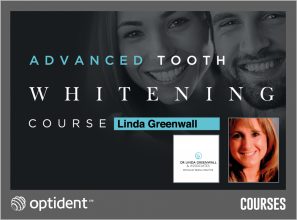 Join Dr Linda Greenwall and learn the skills, knowledge and confidence to undertake all aspects of advanced tooth whitening in this hands-on and theoretical course. Taking place from the 5th & 6th November 2020 in London, this two-day course is accredited by the British Dental Bleaching Society. CPD: 12 Hours
Blogs
The AquaCare from Velopex has revolutionised the dental industry with the perfect solution for dental air abrasion and air polishing for cavity preparation, cleanin and stain removal. Take a deeper dive into the solutions that the AquaCare can provide for practitioners world-wide. 
Dental CPD is a requirement for all practising dental professionals in the UK. However, there are more reasons why continuing your dental education is so important. 
Originally created for an actor in 1928, dental veneers are now an integral part dentistry today. This blog takes a deeper dive into how veneers have become such an effective tool in many dental practices in the modern era.