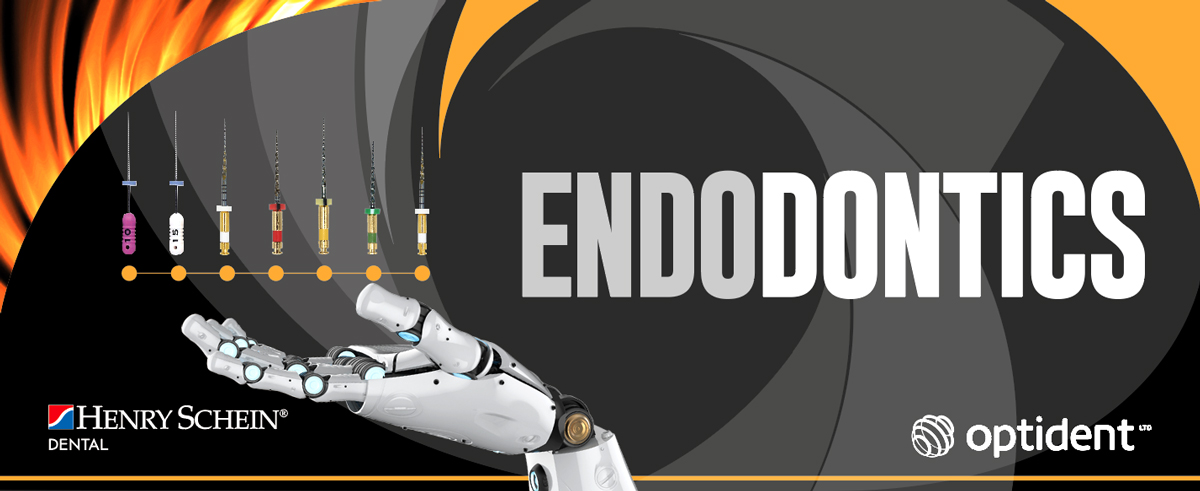 Endodontics
At Optident, we are proud to offer an extensive endodontic range to help dental professionals across the UK practice better dentistry every day. These solutions include must have files from EdgeEndo, a brushless motor with an inbuilt apex locator from BA International, revolutionary sealers from BUSA  and much more!
EdgeEndo
EdgeEndo was founded in 2012 by US based Endodontist, Dr. Charles Goodis. Conducting business in 30+ countries around the world, EdgeEndo's mission is to deliver high quality dental products and solutions, at affordable prices which in turn benefits practitioners and patients everywhere.
Files with Incredible Strength & Flexibility
EdgeEndo are proud to offer a range of files such as:
A Complete System
EdgeEndo has Gutta Percha Points & Paper Points to compliment each EdgeEndo system including Edgeone Fire, Edgetaper Platinum and Edgefile X7.
B.A. International
BA International is committed to championing only the highest-quality dental handpieces on the market, including the Optima E+ BAE380R is which is used in Endodontic treatment. It can be used as:
An endo motor for preparation and enlargement of root canals
A device for measuring canal length
To enlarge the canals while monitoring the position of the file tip inside the canal
BUSA Dental Instrumentation 
BUSA® has a comprehensive line of dental and surgical instrumentation. They are proud to offer a complete line of bioactive materials to cover all of your endodontic material needs, while providing you with the best healing and handling characteristics. Their revolutionary sealers include:
EndoSequence BC Sealer
EndoSequence BC Sealer HiFlow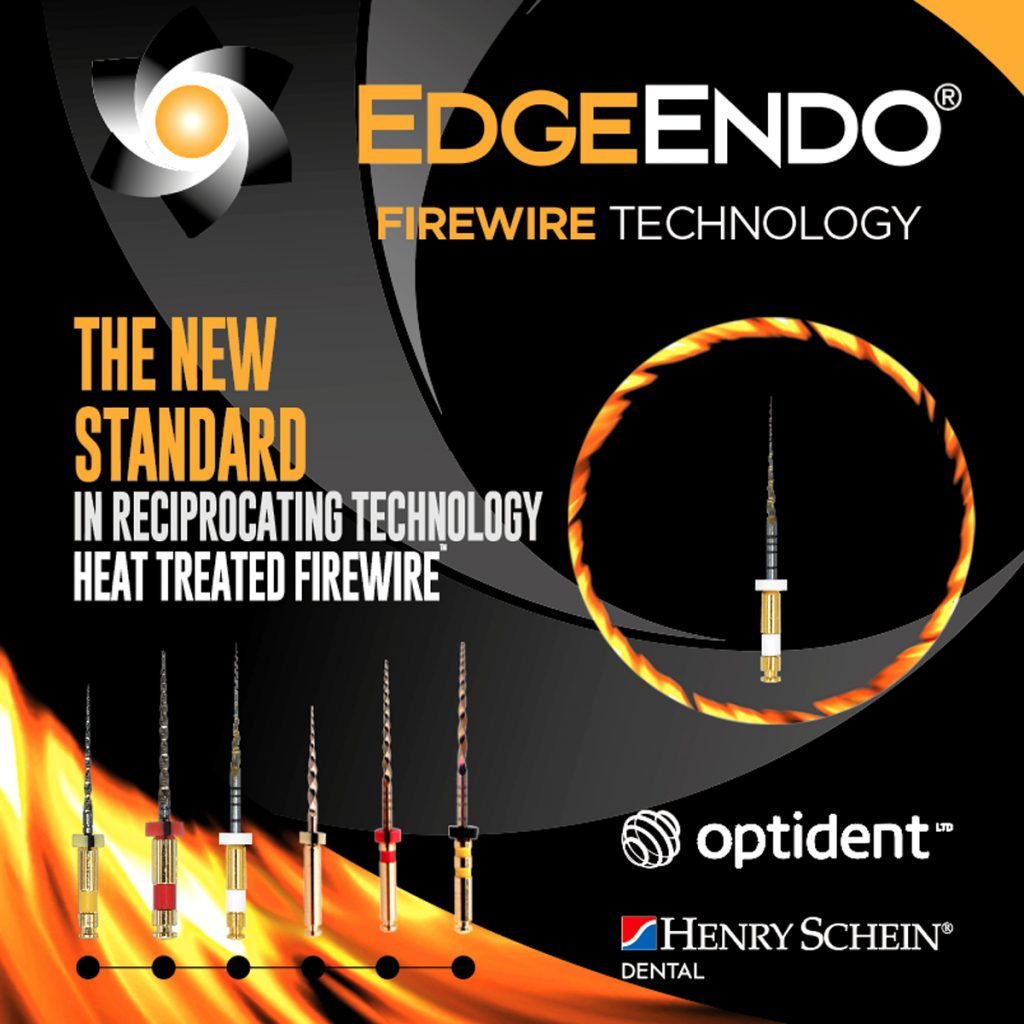 All Edge Endo Files are produced with FireWire™ – a Heat-Treated NiTi alloy which is an innovation in file metallurgy. FireWire™ allows files to have greater flexibility with the ability to navigate 90°curvature; meaning they can be used even in the most complex cases. FireWire™ has 2X cyclic fatigue resistance in comparison to the market leading brand. The flexible EdgeEndo Files do not 'bounce back' and therefore closely follow the anatomy of the canal without straightening out, reducing the risk of ledging, transportation, and perforation.
EdgeOne Fire™
EdgeOne Fire™ has been designed to shape canals in a reverse-reciprocating motion.EdgeOne™ Fire has a parallelogram cross-section, allowing for great cutting efficiency and debris extrusion. EdgeOne Fire™ is offered in sizes small, primary, medium and large. Lengths available are 21mm, 25mm and 31mm.
EdgeTaper Platinum™
EdgeTaper Platinum™ has a convex triangular cross section that maximises file cutting efficiency. EdgeTaper Platinum™ is designed to be used in a sequence: SX-F2, and then for larger canals there are sizes F3-F5. Lengths available are 21mm, 25mm and 31mm.
Sequence Cards
We offer sequence cards for both EdgeOne Fire™ and EdgeTaper Platinum™ to assist you in practice. Download them by clicking here.
Redefining Endodontics with Bioceramic Technology
We recommend Endosequence BC Sealer – the biologic standard of care in obturation.
Endosequence BC Sealer
This highly radiopaque and Hydrophilic sealer forms hydroxyapatite upon setting and chemically bonds to both dentin and to the bioceramic points (EndoSequence BC Points).BC Sealer is anti-bacterial during setting due to its highly alakaline pH and unlike traditional sealers and exhibits absolutely zero shrinkage.
How does your current system compare?
What makes BC Sealer different from other "bioceramic" sealers? It uses nano-particulate premixed bioceramic containing Calcium Silicates, Calcium Phosphate, Calcium Hydroxide and Zirconium Oxide – a patented formula that cannot be copied.
– Patented premixed calcium silicate, calcium phosphate bioceramic sealer
– Biocompatible and Osteogenic
– Bonds to dentin and BC Points
– 100% Hydrophilic &  Zero Shrinkage
Endosequence BC Sealer Hiflow
BC Sealer HiFlow features the same great benefits as EndoSequence BC Sealer (as outlined above) however BC Sealer HiFlow is optimised for warm obturation techniques.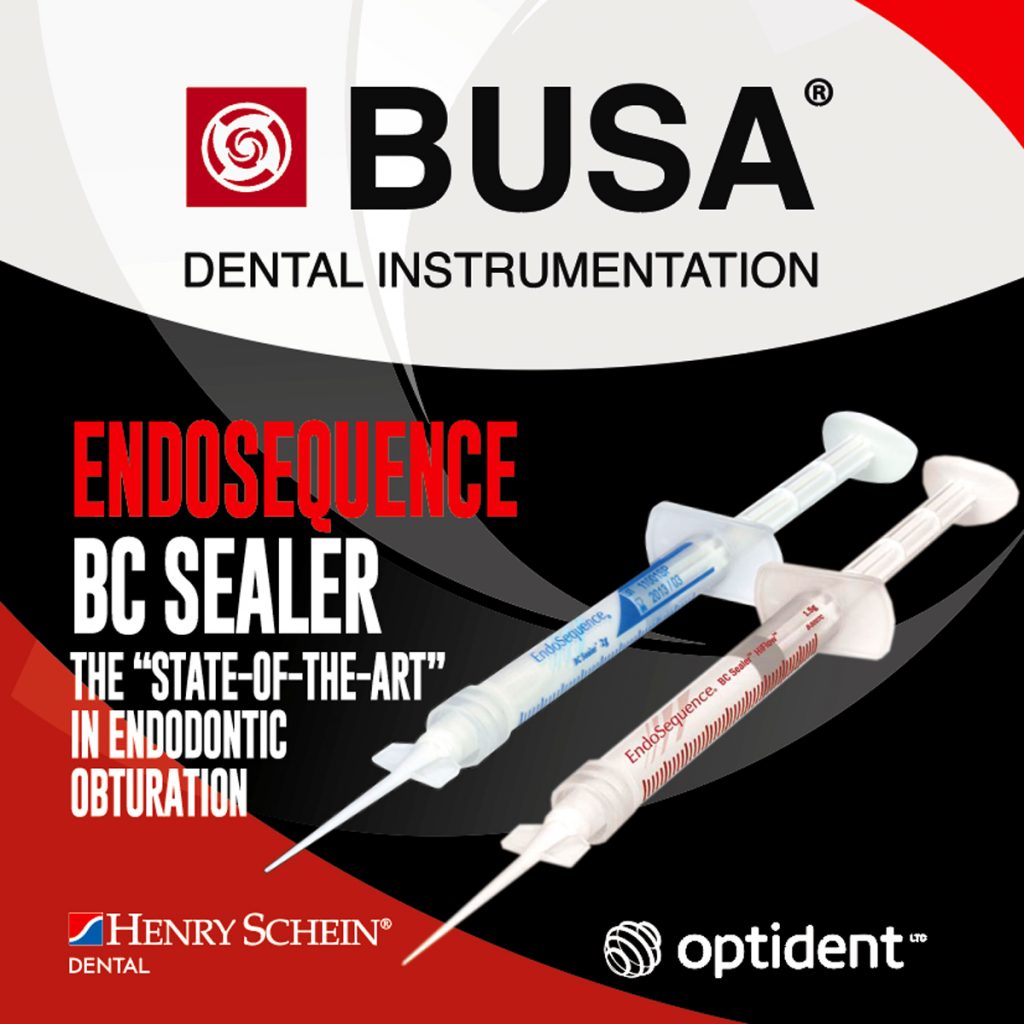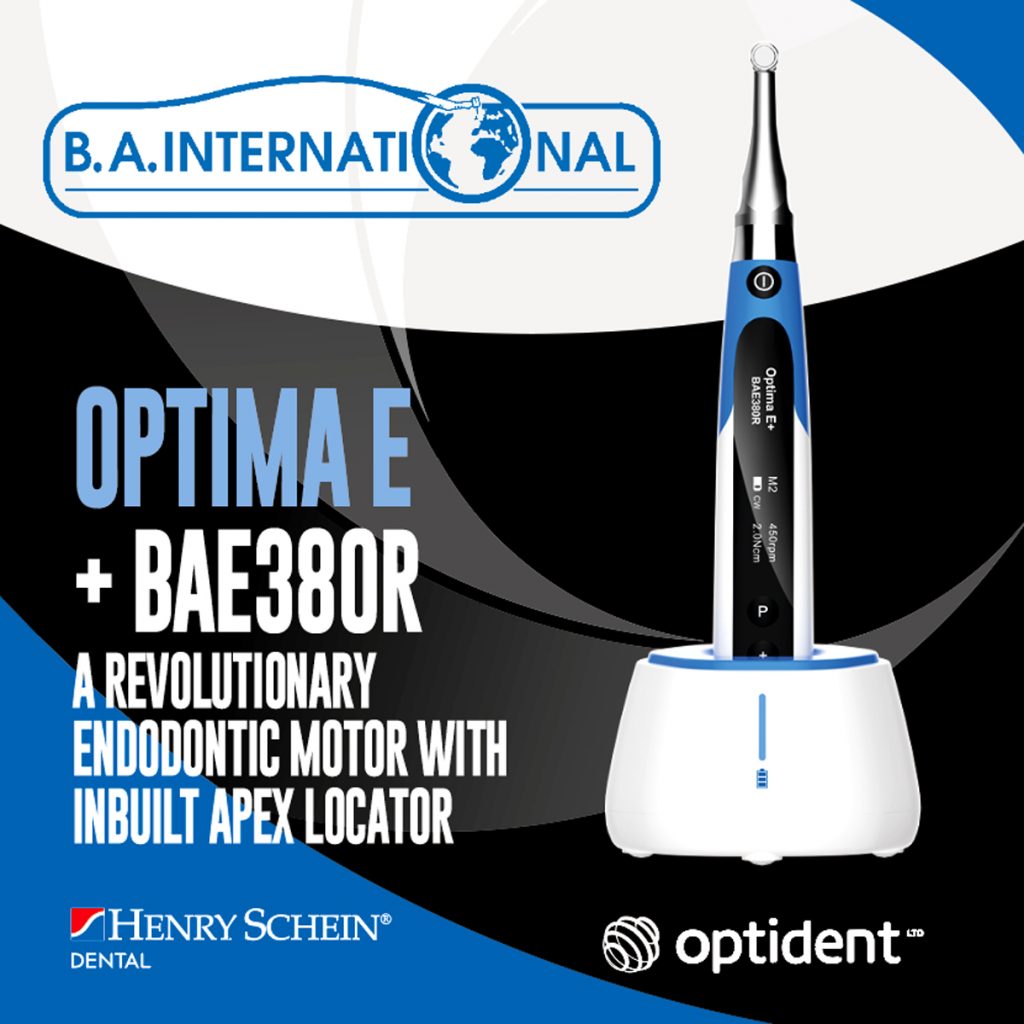 At Optident we are continually looking for endodontic solutions that will help dental professionals across the UK practice better dentistry every day. We are excited to have recently launched the Optima E+ BAE380R Endodontic Motor from B.A International, which most notably boasts an inbuilt apex locator and reciprocation feature.
In summary the system boasts:
An Inbuilt Apex Locator
Providing integrated length determination, real-time display of file location in the canal, and automatic stop or reverse functions for when the file reaches the apical stop.
Safety Glide Path (reciprocation) Mode
 With this mode the angles can be adjusted, whereby the forward angle can be equal to the reverse angle. Reciprocation allows the dentist greater flexibility in endodontic procedures.
Brushless Motor
In addition to making the motor more cost effective, it is also one of the quietest motors currently on the market, ensuring improved patient comfort with its low noise levels.
Learning with Optident
Learn more about Endodontics with our extensive range of courses and masterclasses that can help you learn the most efficient and effective ways to treat your patients.
Browse our dental courses and develop your skills with industry leaders.
Book a Free Consultation
Discover how EdgeEndo can change your practice with a demonstration free of charge available for any UK based dental professional. Fill out our consultation request form to book your meeting and start your journey with Optident.
Book your complimentary free consultation
Simply fill out the form below and one of our product specialists will be in touch to book in your consultation, completely free of charge.


;