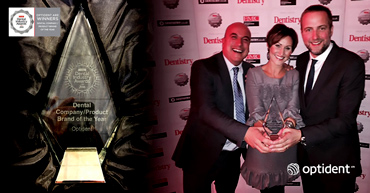 Unique Comes as Standard
At Optident, both our products and our people are unique.
We are extremely proud of our combined knowledge and experience and together we are dedicated to enhancing clinical excellence.
As a team of motivated people who are forward-thinking and enthusiastic about bringing innovation to the dental industry, we believe in offering solutions and adding value. Shop our innovative products online and meet our experienced team today.
We are also extremely proud to be an award-winning company, having won the title of both 'Best Company' and 'Product Brand' of the year at the Dental Industry Awards in 2016, and 'Dental Brand' of the year in 2022.