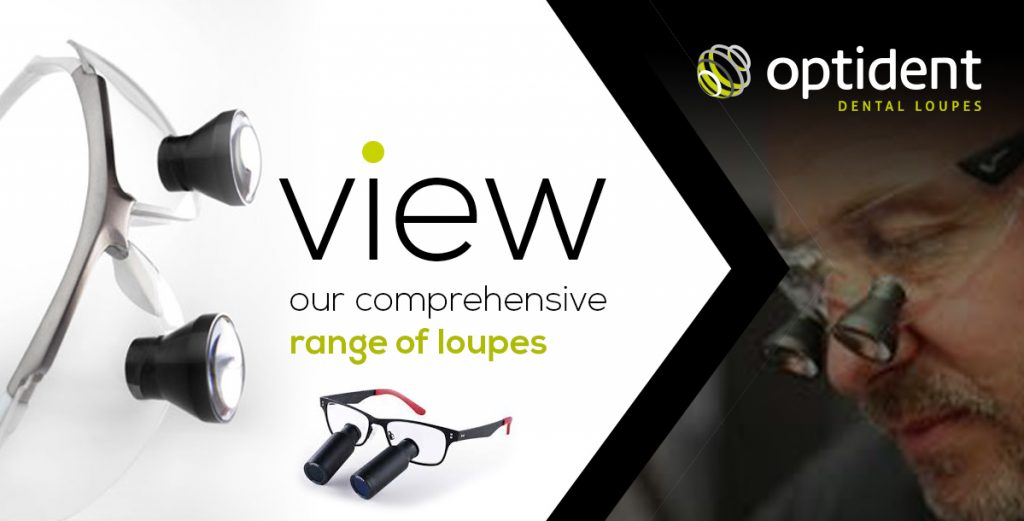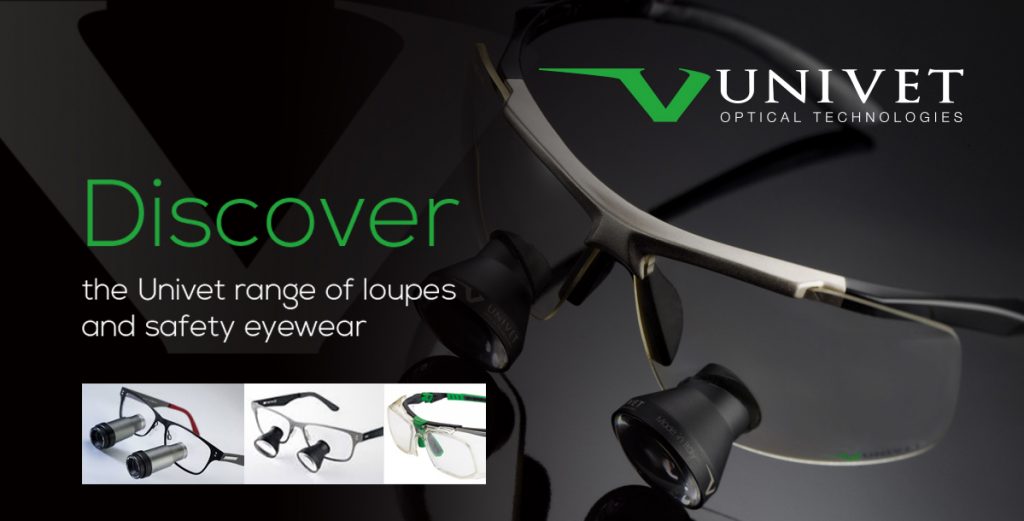 For dental and medical professionals, best practice requires creating the correct levels of magnification and the optimum lighting environments for clinical procedures.
Dental and medical treatments demand a high level of concentration and can be exhausting, especially on the eyes. Reduced vision and insufficient lighting can result in high levels of fatigue and can compromise working posture. Optident's extensive range of loupes and lighting provide solutions for everyone, reducing back and neck strain, making life easier on the eyes.
Magnification is not just for people with deteriorating eyesight ! Loupes and Microscopes allow you to see much more detail enabling you to observe and treat cases that you may not have been able to see with the naked eye.
We work with some of the highest quality manufacturers such as Kaps, Univet and Optilume.
Each pair of dental loupes are custom made to the measurements of the wearer, including interpupiliar distance, width of the face, height of the pupils and the length of the ear pieces. This ensures they are the most comfortable fit with optimum performance, working distance and field of vision. These loupes are available in Galilean TTL (through the lens), Flip-up, Prismatic and prism enhanced.
Dental loupes can also look good. With the designs from Univet the Ash and the Techne frames are stylish as well as functional. Kaps microcops offer the very highest level of magnification perfect for restorative and endodontic dental procedures.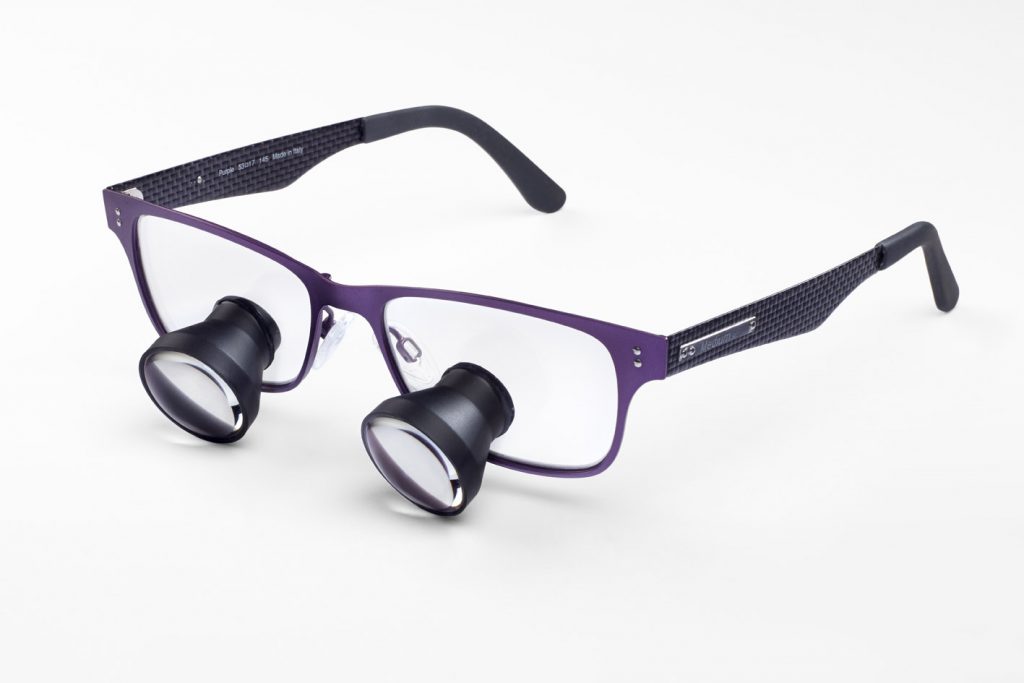 With the advancement in materials, technology and patient expectation, the demand for microscopy within all aspects of dentistry is rising sharply and loupes are becoming smaller, lighter and more comfortable. Today, the practice of using a microscope or wearing loupes during all dental procedures, regardless of which brand of dentistry the clinician hails from, is becoming so widespread that it is almost part of the expected standard of basic care.
Optident has extensively researched the market bringing you a range of magnification and illumination to suit every clinical requirement and all budgets. Working with established European medical companies such as Kaps and Univet , we are able to confidently offer a high quality, functional and stylish selection of microscopes and loupes for everyone.
It is important when selecting the right microscope or loupes that you consider ergonomics, weight, comfort, style and optics as well as function. Every dentist is unique, which is why we take time to visit your practice to discuss the specification of microscope that would suit you best and to advise on the optimum positioning of your microscope whether it is to be wall or ceiling mounted or on a floor stand.
TL. Totally customized. As your eyes are unique.
All parameters such as interpupillary distance, declination angle and working distance are unique to each professional. Univet accurately combines these variables in the creation of binoculars for every single customer.
FLIP-UP. Easy and versatile. A solution for any demand.
Multiple adjustments and ease of use for a universal and intuitive product. A single device that provides precision and comfort to any user.
QUALITY OF WORK. More precision in your operations. Because big is better.
Greater precision and accuracy during treatments observing details that are not visible to the naked eye. More effective operations, professionalism and customer service for an improved quality of work.
ERGONOMICS. Improve your position. For working in comfort.
Postural relief of pain in the muscles and spine, concrete reduced eyestrain. A new concept of ergonomics to work in total comfort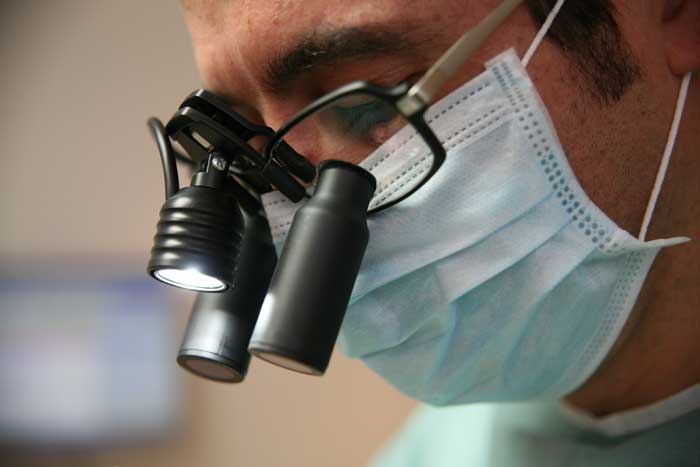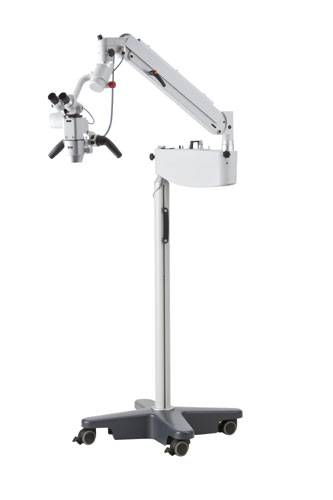 Karl Kaps merges over 60 years of experience and expertise with the most advanced computer technology to create every microscope system which bears our name. The dedicated Kaps staff of engineers clearly understand that a superior dental microscope is an optical, mechanical and sensory extention of a skilled dentist. The mission is to create dental microscopes that accomplish this fact.
The distinctive Kaps dental microscope systems are fully customisable to meet the dentists individual needs. For example, the more basic system is designed to be upgraded to many of the more advanced features that are standard on other Kaps dental-microscope systems.
The Kaps wide range of optical accessories allows for system configurations to suit virtually all microdentistry requirements. Our components integrate video, still cameras, co-observation and variability of positioning for all applications.
Balancing system: Offers ultra-smooth, fluid and perfect balance ;  LED inside: Provides an illuminated field of view; Free motion magnetic clutches: Float weightlessly and can be locked into position; Manual & Motorised zoom: Magnification is continuously adjustable; Vario objective lens: Motorised adjustment of working distance; Upgrade from basic to master:Upgrades available right in your office.
Health Benefits
Dental and medical treatments require a high level of concentration and can be exhausting, especially on the eyes. Poor vision and insufficient lighting can result in faster fatigue and can compromise working posture. Optident's extensive range of microscopes, loupes and lighting provide solutions for everyone, helping to reduce back and neck strain and making life easier on the eyes.
Magnification is not just for people whose eyesight is deteriorating. Microscopes and Loupes allow you to see much more detail enabling you to treat cases that you may not have been able to see with the naked eye. Kaps Microscopes' inclinable head, vario objective lens and lateral rotation device ensures that the dentist feels as comfortable with the last patient as they did with the first.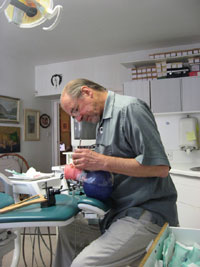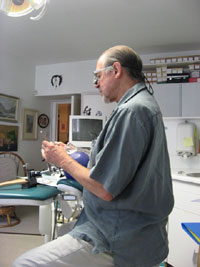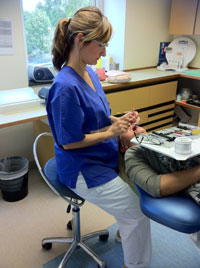 POV Illumination
Conventional lighting for magnification and clinical procedures has been proven to be compromised for accurate colour perception and intensity. Many LED's used in medical and dental procedures experience variances in colour temperature and can have excessive heat output. Using one of the Optident Illumination systems will increase your depth of vision,reduce eye fatigue and provide optimum freedom of movement correcting your working posture.
Exhibiting daylight colour values and a uniform defined spot POV DEFINE creates the optimum LED output. The unique integrated cooling system (ICS) prolongs LED life and enables POV DEFINE to be worn comfortably all day long. Check out our products here
Univet is specialised in the design and manufacture of industrial, medical, and laser safety eyewear together with magnification systems devised for the surgical and dental sector. Univet is the only Company in the world that can offer complete lines of magnification systems and safety eyewear in so many diversified sectors: the interaction between these sectors facilitates the development of products characterised by innovative and original solutions.
Innovative, up-to-date, and internationally recognized, Univet is a Company in constant growth; from its headquarter of over 3,000 m2 in Northern Italy it exports its products to more than forty countries all over the world, with an export quota equaling 50% of its annual sales.
Read more about Univet here