Teeth Whitening
Teeth whitening treatments have grown in numbers as consumer demand has increased. Today, there are numerous options on the market, from teeth whitening at home to in-practice procedures.
When choosing teeth whitening treatments for your patients, convenience, sensitivity management and chair time need to be considered to find the best solution. The dental industry is continually working to develop new techniques in aesthetics and restorative dentistry all with the goal of helping you offer unbeatable patient experiences.
Our Brands
Browse the full range of teeth whitening solutions to purchase online or learn more with our professional teeth whitening guide.
Optident are proud to offer free teeth whitening consultations for dental professionals in the UK. Fill out the consultation request form at the bottom of this page to book a meeting with one of our product specialists who will help you find the best tooth whitening solution for your practice.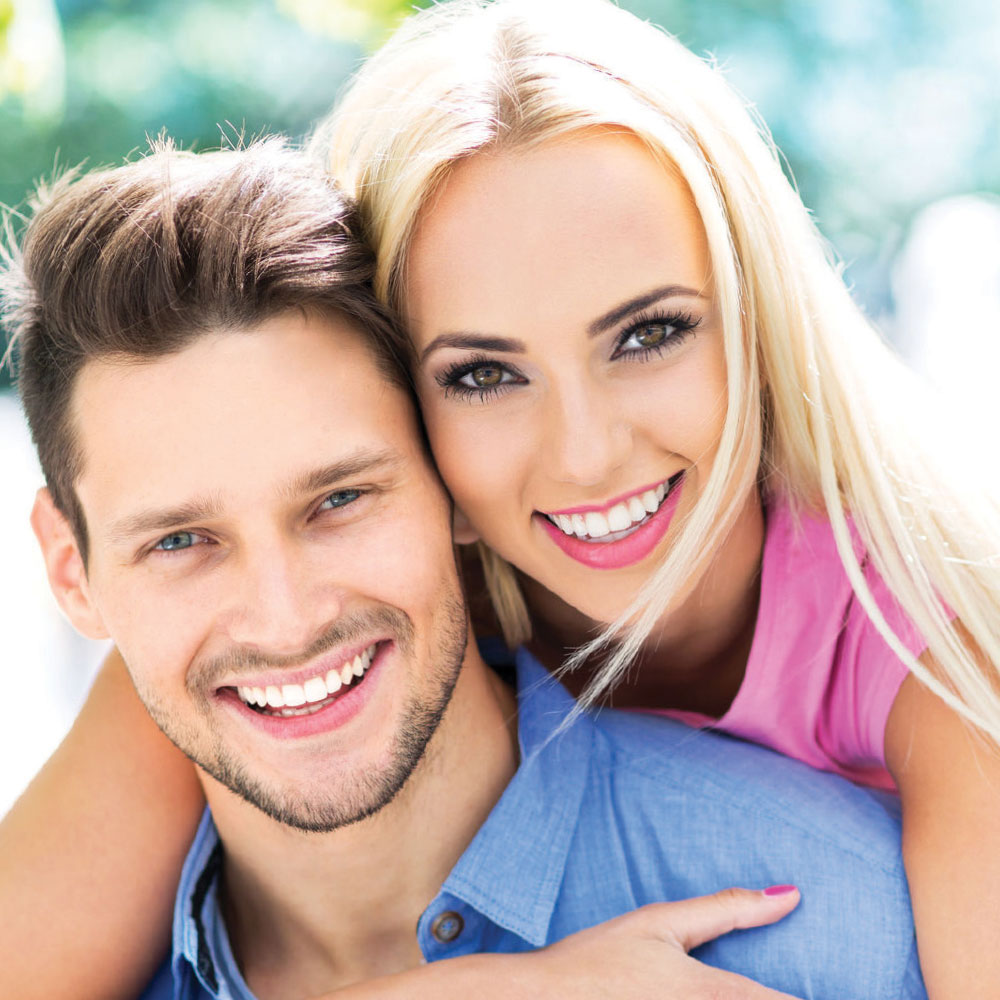 Teeth Whitening Kits
There are many techniques to enhance the appearance of teeth, simply by removing surface staining, lightening the internal pigments or by utilising more complex restorative materials. However, when it comes to whitening agents, the two key choices are Hydrogen Peroxide (HP) or Carbamide Peroxide (CP), both available in different strengths.
Teeth whitening gels are one of the most popular whitening methods in the industry and typically are produced in different strengths…
6% Hydrogen Peroxide (equivalent to approx. 18% Carbamide Peroxide) – The strongest EU accepted whitening gel can be used at home by the patient in a custom fabricated tray for 30-90 minutes at a time.
16% Carbamide Peroxide – This gives very similar results to the 6% HP. However, due to the make up of Carbamide Peroxide, it breaks down slower meaning the ideal time to wear this treatment is around 2-4 hours
10% Carbamide Peroxide – The original percentage of gel used in NGVB (Nightguard vital bleaching – also known as 'tray bleaching' or 'at-home bleaching') as advised by Dr Van Haywood, Professor in the Department of Oral Rehabilitation, School of Dentistry, Medical College of Georgia (MCG). This has been proven to be very effective when worn in a custom tray overnight, or for up to 8 hours at a time.
5% Carbamide Peroxide – Ideal for patients who suffer from sensitive teeth, however only one company currently has a product this strength. It has a patented chemistry which makes it as effective as a 10%CP due to an active alkalinity boost.
Teeth Whitening Gels
In the growing field of dental aesthetics, there are numerous companies marketing and advertising products to the industry. But as with any other dental product, seeing evidence of efficacy is a leading requirement. Dental professionals will rightly expect a high standard from all their materials, including their teeth whitening gels.
There are a number of key considerations to bear in mind when choosing the right teeth whitening gel for your practice…
pH level – Peroxide is most efficient and active at a neutral pH of 7.0 or above. Make sure you choose a gel with a near neutral pH that has as an increased alkalinity once applied.
Tray design – Whitening tray design is important in any bleaching procedure. There must be a good seal around the gingival margin, regardless of reservoirs on the labial surface. Gels will not run out of the trays at the right viscosity.
Water content – It is important for gels to be water based, as peroxide dehydrates the teeth. Look for a gel with a high water content of approximately 20% that still retains optimum viscosity.
Desensitiser – Some gels contain desensitisers such as Potassium Nitrate and Fluoride, which are very effective at reducing sensitivity during the treatment. It is advisable to bear this in mind when making a decision.
Flavour – Many products contain glycerine to prolong the shelf life of their products. This can negatively impact the taste of the gel and can be hard to mask. Choose something that has a fresh flavour and will make the treatment more pleasant for your patients.
Choosing your preferred percentage – 10% Carbamide Peroxide is the original formula used in many studies with proven results. This can be worn overnight. The NGVB gel gives predictable and long lasting results. Hydrogen Peroxide or higher concentrations of Carbamide Peroxide (such as the 5%) usually have less wear time which can be convenient for those who don't like to wear the tray while sleeping. Choosing a brand that has flexibility ensures greater patient choice.
Your patients may not be aware that tooth whitening products containing or releasing more than 0.1% Hydrogen Peroxide up to 6% Hydrogen Peroxide can only be purchased through a dental practice rather than products from beauticians or over-the-counter. From the range of whitening treatments on offer to the tendency towards misinformation and misunderstanding among consumers, not to mention the legalities involved, dental professionals need a trusted source of expertise.
Tooth Whitening Sensitivity
Behind effective whitening agents is the release of perhydroxyl ions, which is triggered when Hydrogen Peroxide moves into an alkaline state with a pH above 7.0.  Once released, they break down the large staining molecules and deliver the visible whitening effect. This occurs in four steps…
STEP ONE – H202 breaks down into HOO- (perhydroxyl ion) and H+(hydrogen).
STEP TWO – The perhydroxyl ion passes through enamel into the dentine.
STEP THREE – The perhydroxyl ion breaks down the large organic molecules that cause staining of the teeth.
STEP FOUR – The chroma and value of the tooth is changed.
NOVON®, the active ingredient in White Dental Beauty whitening gels, is a whitening compound containing Hydrogen Peroxide, urea and sodium tripolyphosphate which produces a pH jump into the alkaline pH range upon application. This "pH jump" enhances the release of perhydroxyl ions for a faster whitening effect.
Patient care is everything. Your patients should be able to trust you and your practice from the moment they walk through the door to the moment they leave. And offering the right products is a big part of this.
Managing patient sensitivity is paramount when whitening teeth, but also patients want to see effective results. Finding a teeth whitening gel that does both is a huge benefit for your practice.
The Best Teeth Whitening for Your Practice
Asking the right questions allows you to better understand your patients' needs and give them what they want. Without knowing the range of aesthetic options on offer, patients will be unable to consider how their teeth – and their smile – could be enhanced.
Because of the enormous appeal of tooth whitening, the treatment can be used to attract new patients as well as retaining existing ones. It can be used to reward patients for completed treatments, motivating them and enhancing their natural teeth shades alongside or prior to restorative work.
In practice marketing can be a really effective and valuable technique to promote new services without the demand for heavy investment. The key is to highlight the benefits of the product, showcase the results and encourage enquiries.
Finding a teeth whitening brand that can support your online and offline marketing needs will help promote your whitening treatments. Read how to market new dental products to patients using online and offline channels.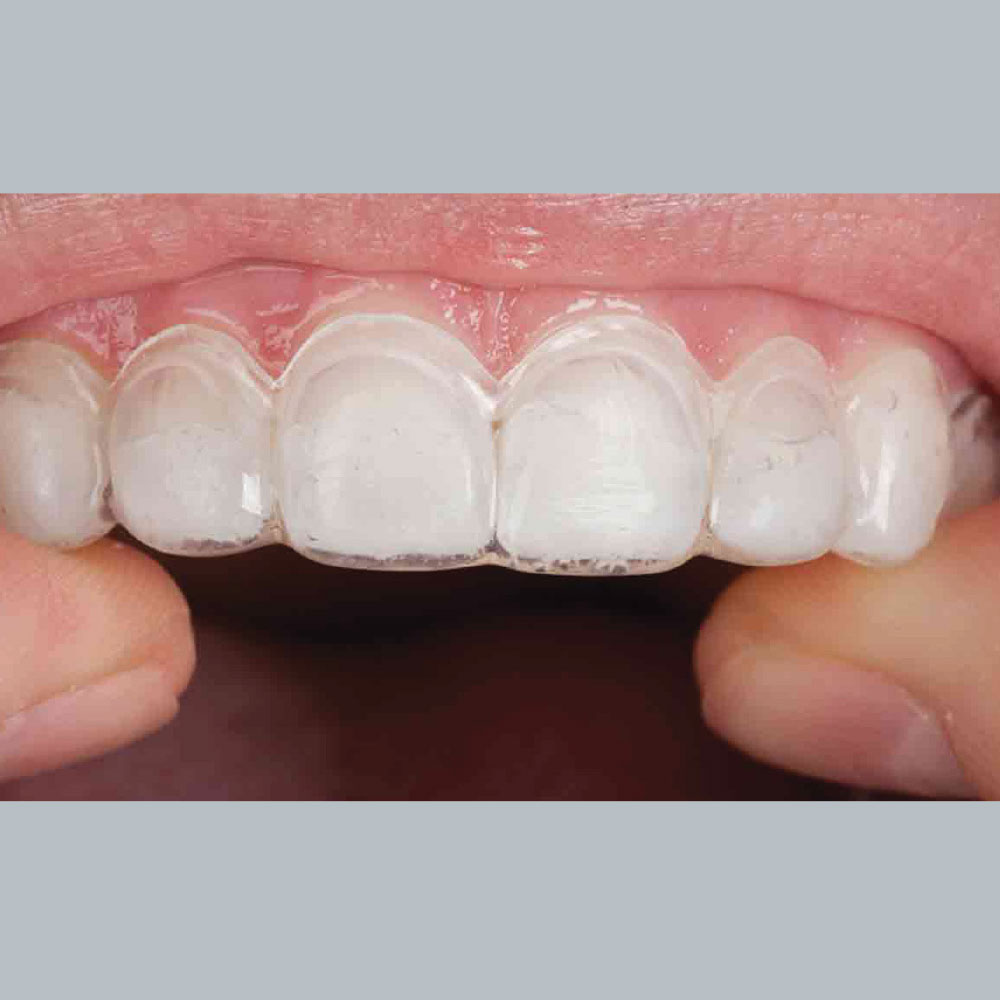 Optident Teeth Whitening
Optident has been involved with providing teeth whitening products for more than 30 years to the UK. Working with StyleItaliano, we developed our own brand of teeth whitening gels with the patented NOVON formula.
White Dental Beauty is now a worldwide leading teeth whitening brand, renowned for providing high quality, innovative and clinically reinforced whitening products with four whitening gel strengths. As well as having a dedication to creating quality and reliable products, the White Dental Beauty goal is to help practices deliver a patient journey like no other. Fuelled by this, they have created a dedicated marketing support package to enhance the patient experience and build your practice with professional teeth whitening.
In addition to this, Optident offer Ultradent whitening with Opalescence and Opalescence Go whitening gels. Opalescence teeth whitening gel contains PF, Potassium Nitrate and Fluoride, which helps maintain the health of enamel throughout the whitening process. Opalescence Tooth Whitening gels are formulated to give great results and patient satisfaction. Opalescence Go is a take-home whitening system that is recommended for patients looking for professional whitening to go or as an alternative to over-the-counter whitening products.
Learning with Optident
Become a leading in professional teeth whitening and increase your confidence with teeth whitening in your practice.
Optident have a wide range of courses and masterclasses that can help you learn more about how to use your teeth whitening gels and educate your patients. Browse our teeth whitening courses and discover how grow your practice with teeth whitening.
Book a Free Demonstration
Optident have over 30 years of experience providing whitening for dental professionals in the UK.
Book your free teeth whitening demonstration and become a leader in professional teeth whitening.