Airflow Handy 2+ Blue W&H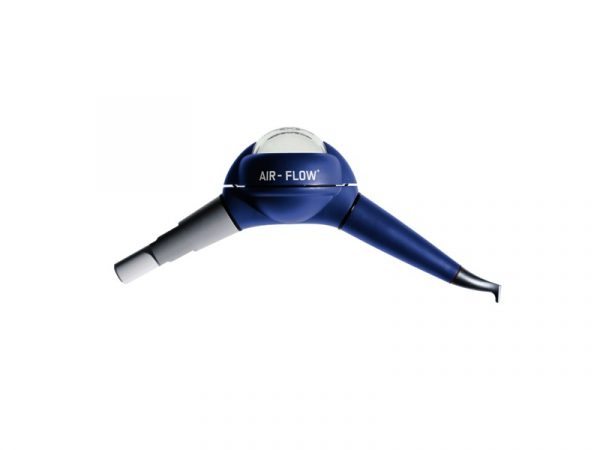 Product Details
Contents:
1 x Airflow Handy 2+ Blue W&H
1 x Bottle Airflow powder CLASSIC Lemon
The Air-Flow Handy 2+ Blue W&H is an ergonomic polishing handpiece which uses a combination of specially formulated powder, air and water for quick, efficient and effortless removal of extrinsic staining.
The AirFlow Handy 2+ represents the classic mobile device system. It is specifically designed for powders with a 40µm grain-size, effectively removing Biofilm, stains and other partially-mineralised deposits in hard-to-reach areas.
In addition to oral hygiene and prophylaxis, the AirFlow Handy 2+ has a wide range of clinical applications, from orthodontic care to implant maintenance.
The AirFlow Handy 2+ comes with a high-precision spray and a 360° rotating tip and has a revolutionary 'free-flow' system to improve performance by up to 30%. The ideal option before tooth whitening procedures.
EMS devices have been designed and tested for exclusive use with EMS prophylaxis powders.
– Designer handpiece available in orange, blue and grey
– No cumbersome installation – simple plug-and-play system
– Easy cleaning and maintenance
– 120° nozzle for general use
– 360° nozzle rotation
– High-volume powder chamber
– Time-saving
– Compatible with all commonly used turbine couplings
Buy now from Henry Schein