AquaSol Fluid Economy Pack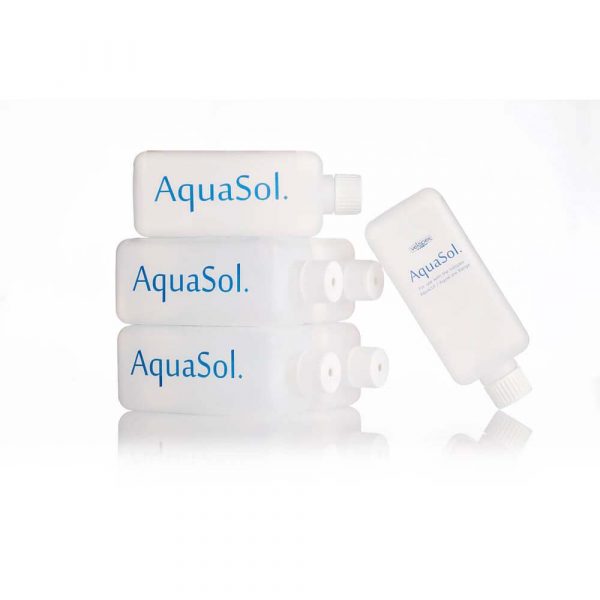 Downloads
Product Details
Contents:
6 x AquaSol Fluid 500ml
AquaCare AquaSol Fluid For Use In Air Abrasion And Air Polishing Treatments
AquaSol Fluid is ideal for use with your AquaCare Unit as the fluid component to Aqua Abrasion. With a beautiful vanilla fragrance, your patients will enjoy their AquaCare treatment. A 17.5% ethanol content helps to sterilise the inner workings of your AquaCare, helping to maintain hygienic procedures.
Book your free air abrasion consultation today.
– Keeps the mess away
– Vanilla taste for patient comfort
– Designed with a fine amount of ethanol to auto-clean your AquaCare while working (prevents the build up of bacteria)
– Bottle Volume: 500ml / 16.9floz
– Composition: Water based solution containing 17.5% Ethanol
– Suitable for: All AquaCare Units
Buy now from Henry Schein