Aspiject Syringe 2.2ml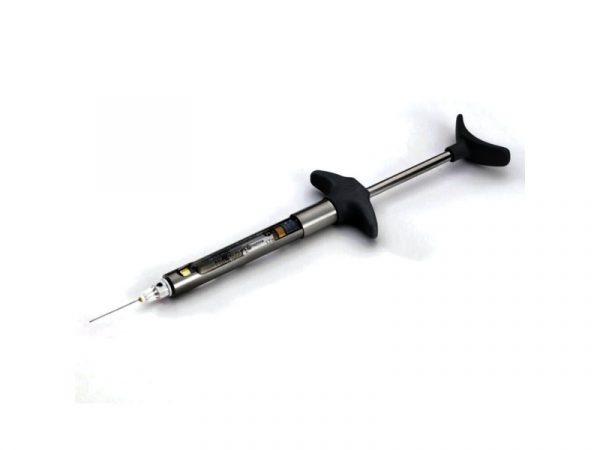 Product Details
Contents:
1 x Aspiject Syringe 2.2ml
Self-aspirating dental cartridge syringe for infiltration and block anaesthesia
The Aspiject Syringe 2.2ml is a self-aspirating syringe for use with a 2.2ml anaesthetic cartridge. Manufactured in stainless steel to the highest engineering standards, its unique styling and design offers the ultimate in balance, feel and tactile control of your injection.
Automatic aspiration is occurs when light pressure on the plunger, which pushes the cartridge onto a hub at the base of the syringe.. The hub causes deformation of the diaphragm, and when the pressure is released from the plunger, the diaphragm's elastic recoil creates aspiration by a relative negative pressure in the cartridge.
The self-aspiration without retraction minimises the risk of needle tip movement in the tissue.
Also avaliable for a 1.8ml cartridge
– Self-aspirating without pull-back minimises the risk of needle tip movement
– Automatic (passive) aspiration occurs when a slight pressure on the plunger or the thumb disc is eased
– Made from high-grade acid-resistant stainless steel and heat resistant engineering polymer
– Can be sterilised by any method (max. 200oC / 390oF)
– For standard and dental cartridges and needles
– Available also as Aspiject Astra for self aspirating cartridges
– 5-year guarantee
Buy now from Henry Schein