Compo-Ject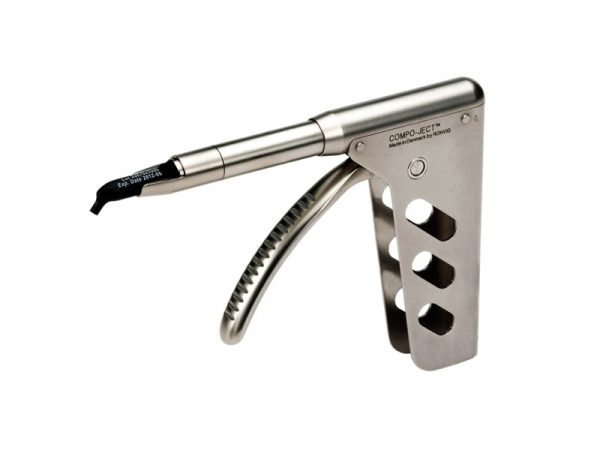 Product Details
Contents:
1 x Compo-Ject
Easy and effortless application of prefilled unit-dose composite tips
The Compo-Ject is a unique metal compule dispensing gun designed for all brands of composite compules. Compo-Ject features an ergonomically designed finger grip with a gearing that makes it easy to apply even high viscous composite materials, a locking mechanism to prevent inadvertent dislodging of the compule, as well as a smooth and effortless trigger mechanism that helps to maintain control of the compule tip.
Manufactured from high grade, acid resistant stainless steel, this robust, lightweight design provides gentle, effortless delivery of composite material and is gentle to hands and wrists.
View the full range of Ronvig Products
– Easy to load and unload
– High grade stainless steel
– Safety clip-in lock for tips
– Tips can be rotate 360 degrees
– Can be sterilised by any method
– Use with all types of tips
– 5 year guarantee