Conta-Guard Stand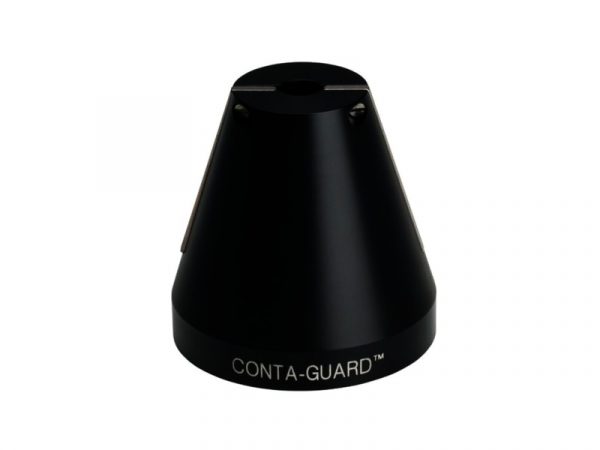 Product Details
Contents:
1 c Conta-Guard Stand
The Conta-Guard Stand permits safe and convenient one-handed de- and recapping – also when repeated injection is needed.
The system is an efficient safeguard against needle-stick injury.
The autoclavable stand works as a holder for the prepared syringe.
Use the single-use Conta-Guard Foil Sheath, which truly protects against needle-stick injury from chair side to bin. The unique system allows you to be able to protect yourself, and your colleagues, against needle-stick injuries from both the front and the rear part of the contaminated needle.
Once the needle has been "safety-sealed" it makes all further handling safe until it's disposed in the safety container.
– The stand can be used with all standard dental syringes and needles.
– It is easy to handle and to integrate into the daily routines at the dental clinic.
– Is applied with Conta-Guard Foil for safe handling of the contaminated needle.
– Disinfect or autoclave by max. 135°C / 275°F.
Buy now from Henry Schein