Palodent V3 EZ Coat Matrices 4.5mm Refill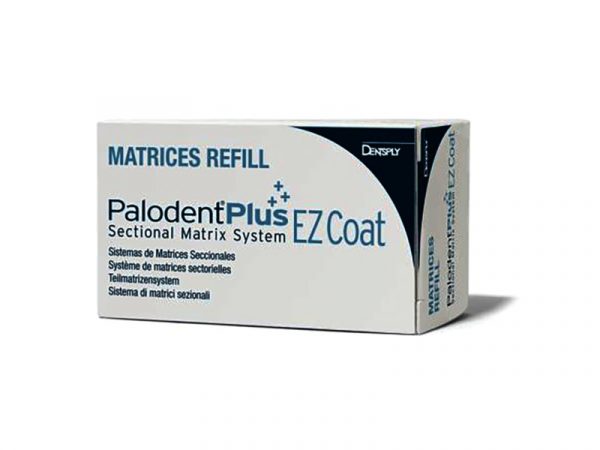 Product Details
Contents:
50 x Palodent V3 EZ Coat Matrices 4.5mm
The Palodent system provides everything needed to create a tight gingival seal, accurate anatomy for predictable contacts and minimal finishing – even on significantly damaged teeth. The system helps to minimise the stresses of challenging Class II restorations.
For dentists placing Class II restorations, Palodent Plus is a sectional matrix system that delivers easy, predictable and accurate contact creation by utilising advanced ring, matrix and wedge technology. Palodent Plus offers you accurate contacts and a tight marginal seal, minimised overhang and finishing, easy placement and removal.
Buy now from Henry Schein