Permaseal Composite Sealer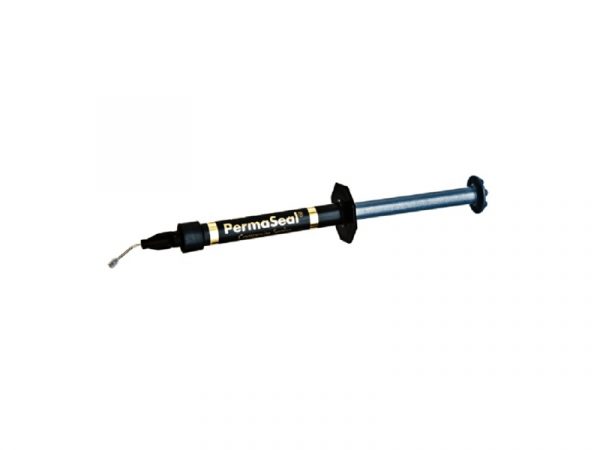 Product Details
Contents:
4 x 1.2ml syringes
PermaSeal composite sealer is a light-cured, methacrylate-based, unfilled resin. Its low viscosity allows excellent penetration, and the ultrathin layer minimises the need for occlusal adjustment.
Finishing and polishing composite creates microscopic defects in the surface and at the margin, resulting in accelerated loss of composite. Additionally, polymerisation shrinkage can result in micro spaces at margins. Permaseal is applied immediately upon completion of restoration. It penetrates and seals, thus reducing wear and marginal breakdown.
Use chairside or as laboratory procedure for the final glaze type finish of resin provisionals, cover PermaSeal with DeOx prior to light curing. PermaSeal bonds well to composite type provisional restorations and can be used to revitalise old composites as well.
To read more and find helpful tips visit Ultradent Blogs
– Light cures in ultra-thin layer
– Bonds to composite and etched enamel
– Highly penetrating, low viscosity
– Uniquely bonds to methyl methacrylate, polycarbonate and other plastics
– Coats provisionals for instant 'glazed' finish
Buy now from Henry Schein