Porcelain Primer Bottle 6ml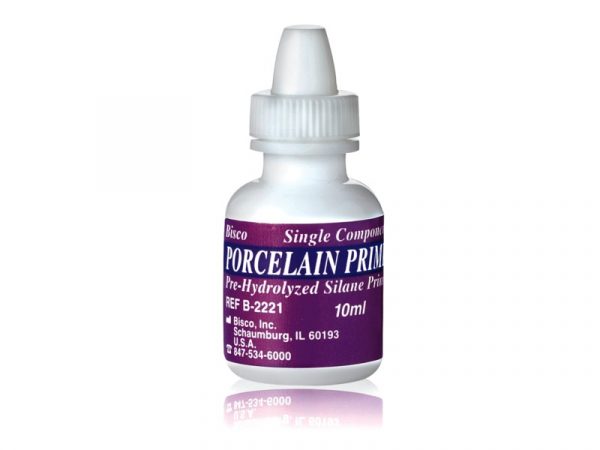 Product Details
Contents:
1 x 6ml Bottle Porcelain Primer
Porcelain Primer is a single component alcohol based silane for the preparation of porcelain after etching and prior to bonding.
BISCO's porcelain primers is a silane coupling agent used to improve bonding between porcelain restorations and resin cements. It also protects porcelain restorations from contamination, increases mechanical and chemical bonding of resin to the porcelain, and yields greater resistance to water leakage at the bonding interface.
View the full range of Bisco Products
Buy now from Henry Schein