Procedure Tub Vibrant Yellow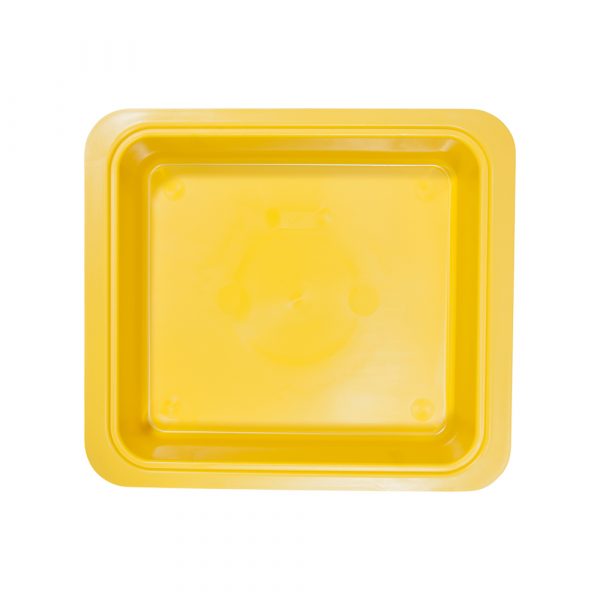 Product Details
Contents:
1 x Procedure Tub Vibrant Yellow
Dimensions: 31.12cm x 27.62cm x 6.98cm
The procedure tub is recommended for use as a portable operatiry drawer.
Zirc products are produces with a built-in anti-microbial agent. Essentially it helps the Zirc products to remain cleaner between cleanings, providing an extra level of protection and reassurance.
View the full range of Zirc Products
– Portable operatory drawer that can store and transport consumable materials
– Materials used during the procedure are delivered from the tub to the doctor, keeping your procedure tray free for instrumentation
– At the end of the day, materials are wiped down and the tub is stored
– Contains Antimicrobial Protection
– Surface Disinfect Only
– Stores consumable materials
– Used as a vehicle to transport items from storage / sterilsation area to operatory
Buy now from Henry Schein