Ribbond Original Starter Kit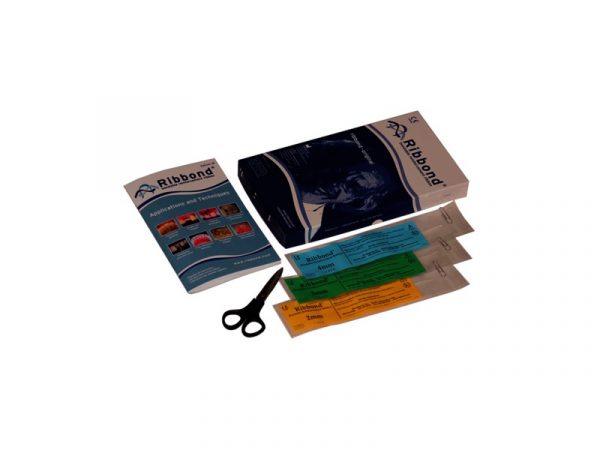 Product Details
Contents:
3 x 22 cm long pieces of Ribbond in assorted sizes – 2, 3, and 4 mm / 0.35mm thick
1 x The special Ribbond scissors (most scissors will not cut Ribbond)
Easy to understand instructions
Dead soft tinfoil for pre-measuring in the mouth
Ribbond prevents fracture failures in dental composites and acrylics. Ribbond prostheses are strong and maintain their strength with continued use. They are tough and durable. Ribbond's unique combination of ultra-high strength fibres, enhanced bondability and patented cross-link lock-stitch leno weave makes the strength and fracture toughness of Ribbond reinforced prostheses unsurpassed by other fibre reinforcements.
It is made from the same super tough fibres used to make bullet proof vests and light weight armour protection for military aircraft. The advantage of using these fibres is that unlike glass fibres that are brittle, the Ribbond fibres mode of failure is not generally fracturing during clinical use.
Ribbond is translucent, practically colourless and disappears within the composite or acrylic without show-through. Not only does Ribbond offer excellent aesthetics, its translucency also allows the use of light cured composites.
Ribbond-Original was introduced in 1991 and is 0.35mm thick.
The Ribbond Original Starter Kit contains everything you need except for the composite and acrylics that you already use in your practice.
Each kit comes with enough material to make about 18 to 20 canine-to-canine periodontal splints, 25-30 single pontic anterior bridges, or 40-70 fiber reinforced composite restorations.
Ribbond reinforcement fibres have an indefinite shelf life.