Stat Dri Plus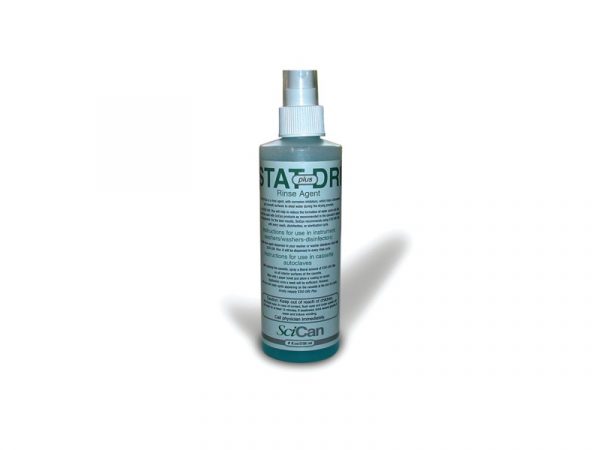 Product Details
Contents:
1 x 1 – 2oz Bottle Stat Dri Plus
Enhance drying in your Statim Cassettes with the Stat Dri Plus drying agents.
Treatment of your Statim Cassette with the Stat Dri Plus drying agent will enhance the drying process.
Keeping your Statim cassette clean is good clinical practice. The interior surface of the cassette should be cleaned at least once a week with a mild, chlorine-free dishwashing soap.
To promote quick drying, SciCan recommend spraying the cassette lid and tray with Stat-Dri Plus after each cleaning.
Coating the inside surface with STAT-DRI PLUS drying agent induces water to form an even coat on the inside surface, without beading. When the water comes in contact with the hot cassette surfaces, it will evaporate much more efficiently. Spotting is minimised and instruments dry much better.
Buy now from Henry Schein