UltraEz Kit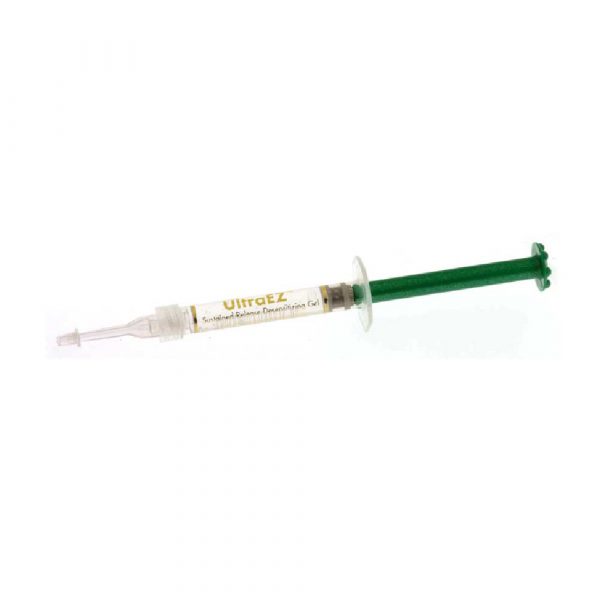 UltraEZ quickly eliminates sensitivity from tooth whitening, thermal and chemical changes, root exposure, and toothbrush abrasion. Its sustained-release potassium nitrate and fluoride formula provides immediate results to help your patients stop being so sensitive.
UltraEZ is a sustained-release sticky, viscous gel that contains 3% potassium nitrate and 0.11% weight-by-weight fluoride ion. It provides a film-like varnish for sensitive teeth, sealing dentinal tubules of exposed dentin and other areas where postoperative sensitivity is a concern. The product is used either by a dental professional in the office or provided to the patient for home treatment of dentin sensitivity.
Contents:
4 x 1.2ml syringes with tips
Downloads
Hints & Tips
Can patients wear UltraEZ in their custom trays overnight?
​No. UltraEZ is not indicated for overnight use.

Does UltraEZ need to be refrigerated?
​No. UltraEZ can be stored at room temperature.

Does UltraEZ have to follow a whitening procedure? Or can it be used for general sensitivity as well?
​UltraEZ can be used to treat general sensitivity as well as sensitivity from many dental procedures, including root planing, scaling, toothbrush abrasion, and more.