AquaCare Aluminium Oxide 53 Micron Powder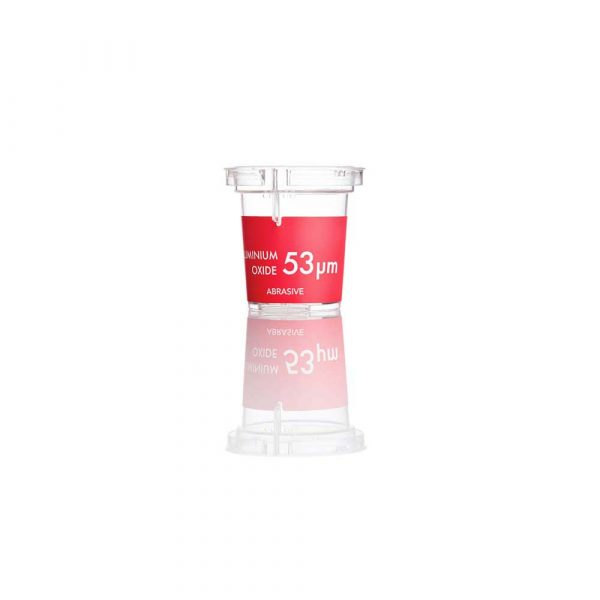 Product Details

Contents:
4 x 85g AquaCare Aluminium Oxide 53 Micron Powder
The AquaCare Aluminium Oxide 53 Micron Powder is ideal for removing as little sound tooth material as is practical whilst removing decay.
Aluminium Oxide is able to cut through: Ceramics, Composites, Compomers and Glass Ionomers as well as Enamel and Dentine. Up to 3 x faster when used with helium.
Designed for conservative dentistry, Aluminium Oxide helps the you remove as little healthy tooth material as possible, whilst removing decay in a way that gives minimal discomfort to the patient.
Outside the mouth, Aluminium Oxide is effective in removing cement and re-etching crowns and bridges. Orthdontic Practices are also enthusiastic about AquaCare Twin as a precision tool for placing orthodontic brackets.
AquaCare has been designed so that it works perfectly and allows for the widest range of dental cases. The unique self-contained cartridge system allows for two chambers (with the twin unit) to be ready for use at any time, multiplying your options to adapt to any case or situation. It takes just one second to switch.
The cartridge has an inbuilt feed system that eliminates blocking. It also allows for fast, efficient no mess changes between materials and avoids mixing and possible contamination of the powders. Each cartridge has a unique colour for each powder, so you can quickly identify the media you wish to use.
Book your free air abrasion consultation today.
– Superdry Powder
– Built-in flow control
– User-friendly with easy colour code cartridges
– Quality assured
– Multidisciplinary range
Buy now from Henry Schein