Mosaic Shade Guide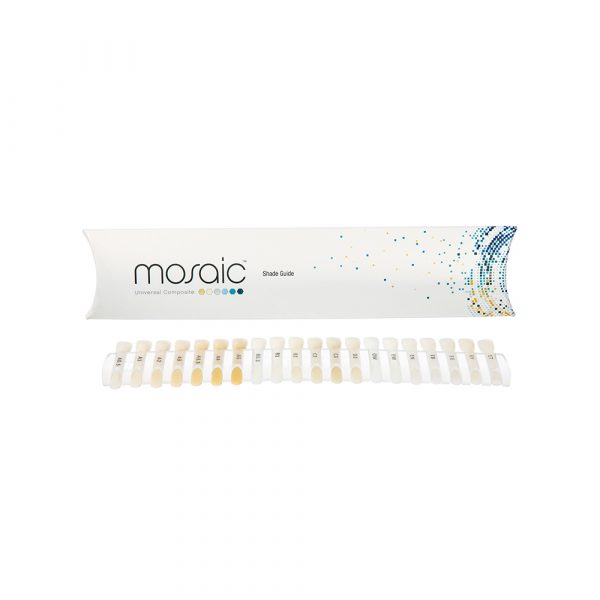 Product Details
The Unique, Composite-made layered shade guide makes it easy to visualise the final result. The thirteen dentin shades on the left feature a thin layer of Enamel Neutral over the coronal portion of each tab.
Contents:
1 x Shade guide (20 Mosaic shade tabs)

A precise balance of handling, aesthetics and performance
Mosaic universal composite is a light-cured, bis-GMA-based universal restorative composite used for both anterior and posterior restorations. It balances beauty and performance for lasting, lifelike restorations
Mosaic composite can be used for all restorative purposes: basic or complex. Its well-balanced nanohybrid formula produces restorations of the highest quality.