Uni-Etch 32%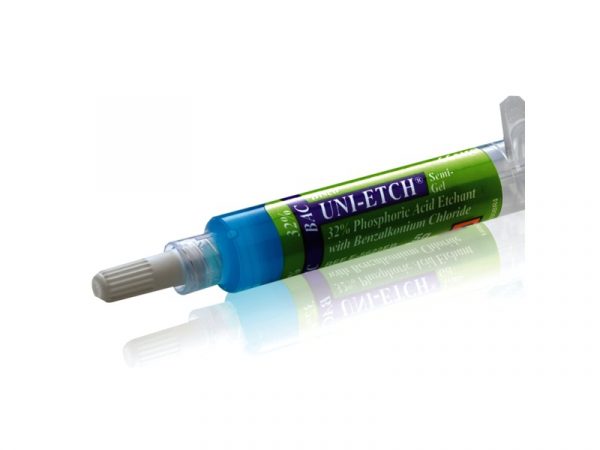 Product Details
Contents:
1 x 5g Uni-Etch 32%
UNI-ETCH is a 32% phosphoric acid which sets the industry standard for semi-gel etchants. Utilising a polymer filler to create thixotropic properties, handling characteristics are enhanced, thereby leaving no silica debris on the etched surface which impede the flow of primer and/or resin over the surface or into the dentinal tubules.
View the full range of Bisco Products
– Rinses away cleanly and quickly leaving no residue to interfere with bonding
– Blue in color for easy visualization and contrast
– Creates microretentive surface characteristics that are necessary for successful bonding.
– New bulk syringe delivery system available
– Contains benzalkonium chloride (BAC), an antimicrobial agent. In-vitro research shows it is effective against Actinomyces viscosus.
Buy now from Henry Schein