Paroject Syringe 2.2ml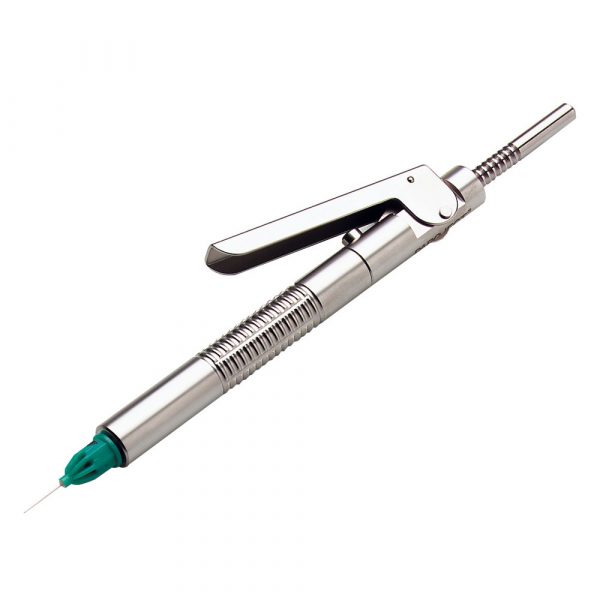 Product Details
Contents:
1 x Paroject Syringe 2.2ml
Dental cartridge syringe for intraligamental local anaesthesia
Paroject Syringe 2.2ml is an unintimidating pen style intraligamental syringe with a controlled dosage permitting a slow non-traumatic injection.
Profound single-tooth anaesthesia in connection with simple extractions, cavity preparations, endodontic treatments, etc. Overcomes failed conventional techniques – an efficient supplement to insufficient blocks and infiltrations. Teeth in more than one quadrant can be treated at the same sitting. Gentle pain control due to a very small injection dose. No soft tissue numbness. Replacement to most palatal injections.
Also available for a 1.8ml Cartridge
– Compact and user friendly (delicate pen-type design)
– Untimidating in appearance
– Injects only 0.06ml per click, permitting a slow non- traumatic injection
– Made fron high grade, acid resistant stainless steel
– Can be sterilsed by any method (max. 200oC / 390oF)
– For standard dental cartridges and needles
– 5-year guarantee
Buy now from Henry Schein