White Dental Beauty Tooth Whitening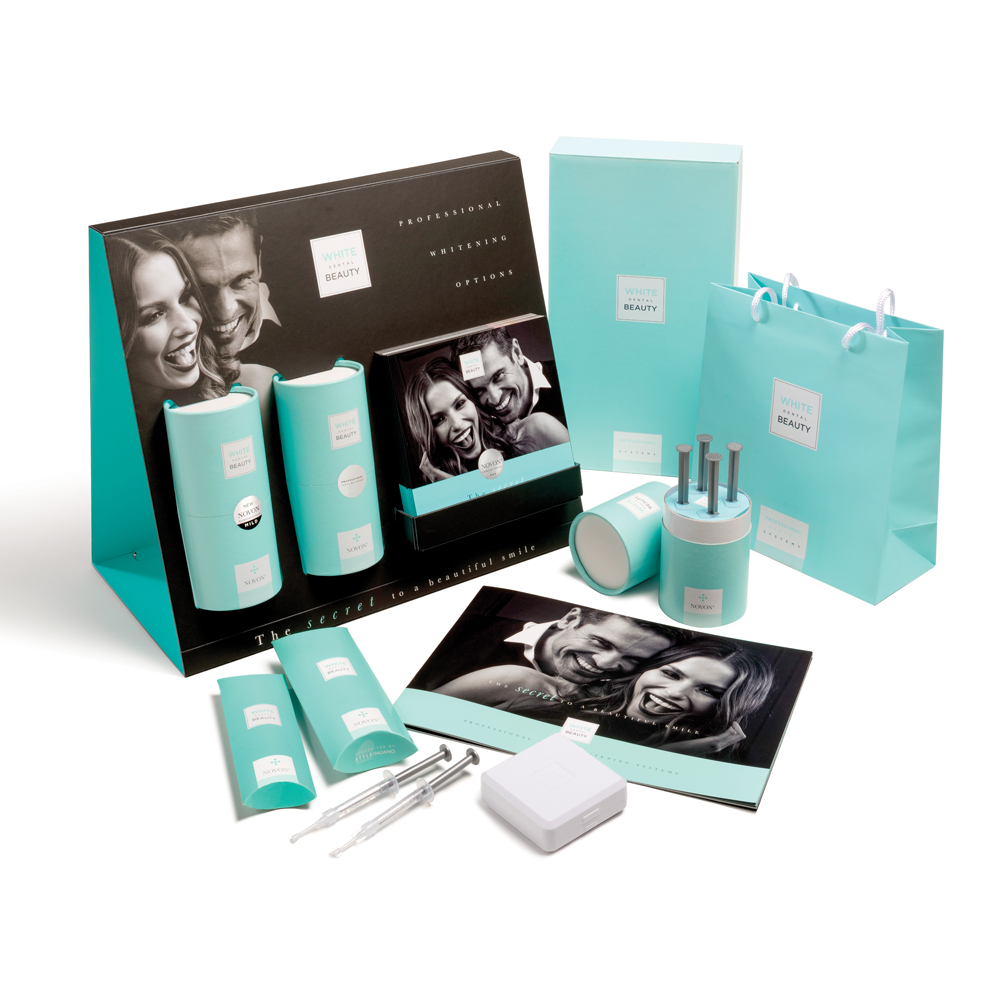 White Dental Beauty is a worldwide leading tooth whitening brand, renowned for providing high quality, innovative and clinically reinforced whitening products.
Working closely with some of the world's best clinicians and key opinion leaders, we are paving the way for the latest developments in technology and science.
And with four professional whitening systems, we offer an advanced generation of bleaching that means you can offer patients a greater choice:
All of our products are powered by an intelligent compound — NOVON®. Proven to offer safe and effective results, NOVON® triggers a 'pH jump' which allows for a whiter, more impressive smile.
As well as having a dedication to creating quality and reliable products, our goal is to help you deliver a patient journey like no other. Fuelled by this, we have created a dedicated marketing support package to enhance the patient experience and build your practice with professional tooth whitening.
To order any of the following promotional items click the links below:
To download the White Dental Beauty waiting room video which displays the main benefits of tooth whitening for your patients, simply click here.